White Haze on Paver with Overfilled Joint Sand
May 16, 2020
Pavers Cleaning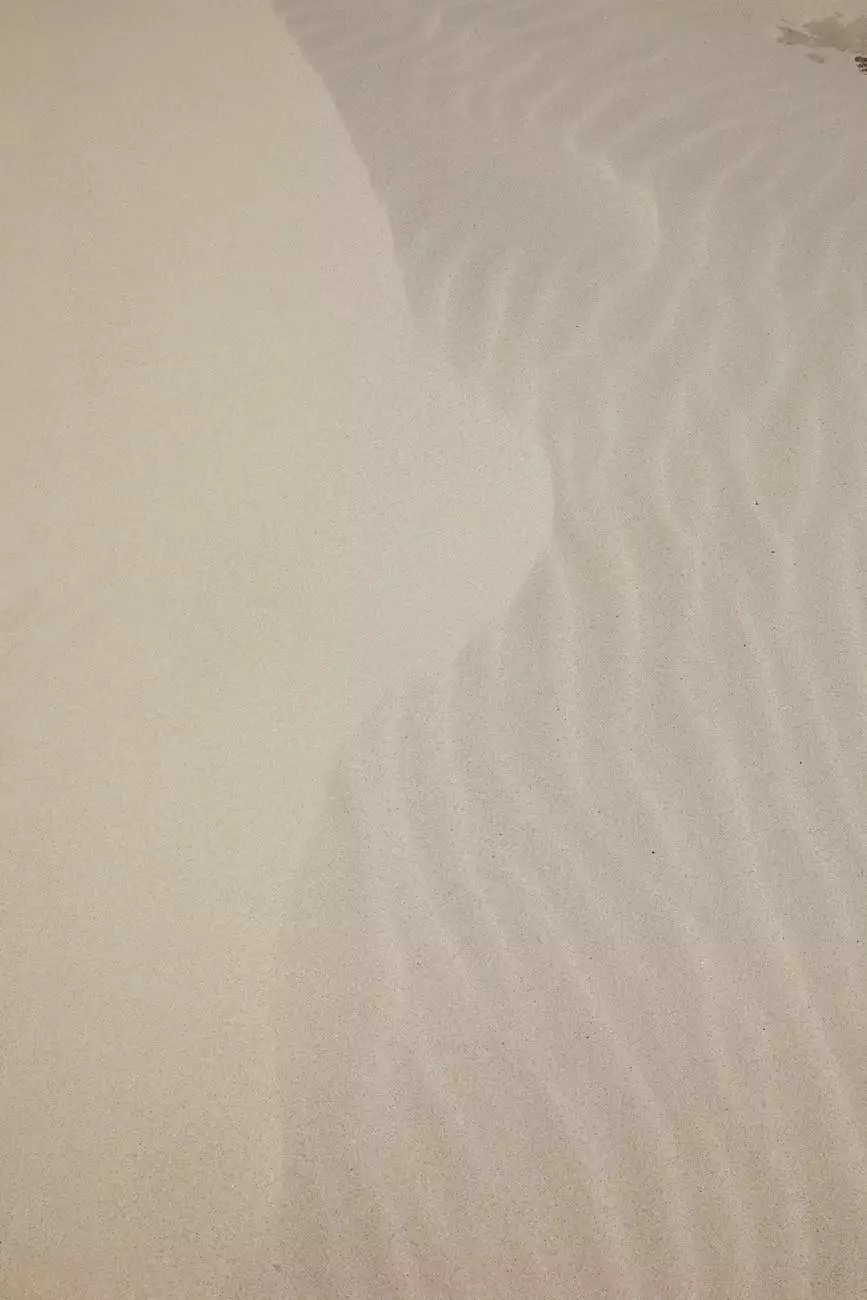 Introduction
Welcome to Ultra Roof Cleaning, your trusted partner in premium cleaning services. As a leader in the Business and Consumer Services - Cleaning category, we specialize in providing top-notch solutions for all your paver maintenance needs. In this guide, we will discuss the common issue of white haze caused by overfilled joint sand on paver surfaces and how our expert team can help you overcome it.
Understanding White Haze on Paver Surfaces
When pavers are installed on your outdoor surfaces, joint sand is usually used to fill the gaps between them. Over time, due to natural settling and environmental factors, the joint sand may sink or get washed away. In an attempt to restore the appearance and stability of the pavers, some individuals tend to overfill the joint sand, leading to a common problem known as white haze.
The white haze refers to the residue that forms on the surface of the pavers when excess joint sand is not properly washed off. This haze is unsightly, diminishes the overall aesthetic appeal of your outdoor space, and can be challenging to remove without the right expertise and tools. At Ultra Roof Cleaning, we have the knowledge and experience to tackle this issue effectively, ensuring your pavers regain their original beauty.
Our White Haze Removal Process
At Ultra Roof Cleaning, we follow a meticulous process to remove white haze from paver surfaces that have been overfilled with joint sand. Our team of highly trained professionals uses industry-leading techniques and specialized equipment to deliver outstanding results.
1. Assessment and Preparation
Before we start the white haze removal process, our experts will thoroughly assess the condition of your pavers. We carefully examine the extent of the haze, identify any underlying issues, and determine the best course of action for your specific situation. By tailoring our approach to your unique needs, we ensure optimal outcomes.
Once the assessment is complete, we prepare the area to be treated. This involves cleaning the surrounding surfaces, protecting adjacent structures or landscaping, and taking necessary precautions to avoid any damage during the process.
2. Cleaning and White Haze Removal
Our highly skilled team uses advanced cleaning techniques to remove the white haze from your paver surfaces. We utilize eco-friendly, industry-approved products and equipment to ensure both excellent results and minimal environmental impact. Our attention to detail and commitment to quality guarantee your complete satisfaction.
The white haze removal process may involve gentle pressure washing, targeted application of specialized cleaning solutions, and manual scrubbing to effectively eliminate the residue. We adopt a systematic approach, working diligently on every paver to ensure a uniform appearance and restore their natural beauty.
3. Joint Sand Stabilization and Restoration
Once the white haze is successfully removed, we focus on joint sand stabilization and restoration. Our team carefully inspects the gaps between the pavers, ensuring they are free from excess sand or debris. We then replenish the joint sand, using the appropriate amount to achieve a stable and visually pleasing result.
By following industry best practices, we ensure that the joint sand is properly compacted and evenly distributed. This meticulous approach not only enhances the overall structural integrity of your pavers but also prevents future issues such as weed growth and sand erosion.
Benefits of Choosing Ultra Roof Cleaning
When you choose Ultra Roof Cleaning for your paver maintenance needs, you gain access to numerous benefits:
Expertise and Experience: With years of experience in the industry, our team has acquired extensive knowledge and honed their skills to deliver exceptional results.
Professional Equipment: We utilize state-of-the-art equipment, ensuring efficient and effective white haze removal without causing any damage to your pavers.
Eco-Friendly Solutions: Our commitment to the environment drives us to use eco-friendly products and techniques that are safe for you, your family, and the surrounding ecosystem.
Customized Approach: We understand that every paver surface is unique, and our tailored approach ensures the best solutions for your specific requirements.
Outstanding Customer Service: At Ultra Roof Cleaning, we prioritize customer satisfaction. Our friendly and professional staff is always available to address your concerns and provide helpful guidance throughout the process.
Competitive Pricing: We offer competitive pricing options without compromising on the quality of our services. Our aim is to provide excellent value for your investment.
Contact Ultra Roof Cleaning Today
If you're experiencing white haze on your paver surfaces due to overfilled joint sand, don't wait any longer. Contact Ultra Roof Cleaning today and let our expert team restore the beauty of your outdoor space. With our unrivaled expertise, commitment to quality, and comprehensive solutions, we take pride in being the leading choice for paver maintenance services in the region.
Don't settle for subpar results when it comes to maintaining and enhancing your paver surfaces. Trust Ultra Roof Cleaning to deliver outstanding outcomes that will make your outdoor space shine. Call us now to schedule a consultation and take the first step toward revitalizing your pavers!