Patio And Deck Cleaning - Expert Cleaning Solutions in Los Angeles
Oct 10, 2020
Services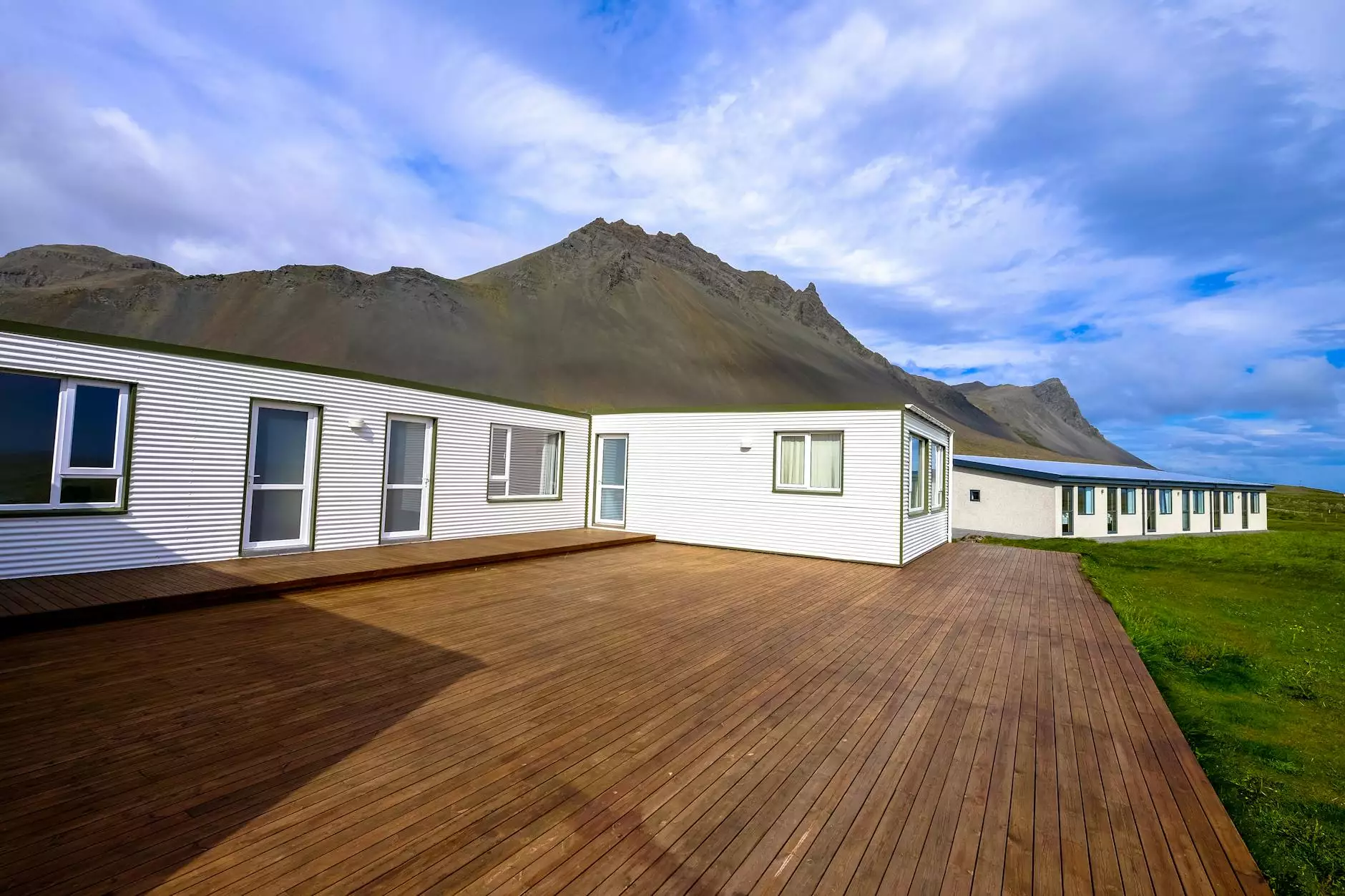 Welcome to Ultra Roof Cleaning, your go-to professional cleaning company in Los Angeles. With years of experience in the industry, we specialize in providing top-quality patio and deck cleaning services to both residential and commercial clients. Our team of dedicated experts is committed to delivering outstanding results that will transform your outdoor living space.
Why Choose Ultra Roof Cleaning?
When it comes to maintaining the beauty and longevity of your patio and deck, it is essential to rely on a trusted and experienced cleaning service. Here's why Ultra Roof Cleaning stands out:
1. Unmatched Expertise
Our team of cleaning professionals possesses extensive knowledge and expertise in dealing with various types of patios and decks. We understand the unique cleaning requirements of different materials and surfaces, ensuring that we employ the most effective techniques and tools in our cleaning process. From wooden decks to stone patios, we have the skills to restore them to their original glory.
2. State-of-the-Art Equipment
At Ultra Roof Cleaning, we believe in using the latest technology and equipment to deliver exceptional results. Our advanced cleaning tools allow for deep and thorough cleaning, removing even the toughest dirt, stains, and grime from your patio and deck. With our state-of-the-art equipment, we guarantee a flawless and pristine finish.
3. Environmentally-Friendly Approach
We are committed to promoting eco-friendly practices in all our cleaning services. Our team utilizes environmentally-safe cleaning solutions that are not only effective but also gentle on your patio, deck, and surrounding vegetation. With Ultra Roof Cleaning, you can enjoy a clean and beautiful space without compromising the environment.
4. Personalized Cleaning Solutions
Every patio and deck is unique, requiring tailored cleaning solutions to ensure optimal results. At Ultra Roof Cleaning, we take the time to assess your specific needs and devise a customized cleaning plan that caters to your preferences. We understand that each client's requirements differ, and our team is dedicated to delivering a personalized service that exceeds your expectations.
Our Patio And Deck Cleaning Services
Ultra Roof Cleaning offers a comprehensive range of patio and deck cleaning services designed to enhance the appearance and durability of your outdoor spaces. Our services include:
1. Deep Cleaning and Stain Removal
Over time, patios and decks accumulate dirt, grime, and stains that can be challenging to remove. Our deep cleaning techniques effectively eliminate these impurities, leaving your outdoor areas looking vibrant and fresh. Say goodbye to stubborn stains and hello to a revitalized patio or deck.
2. Mold and Mildew Removal
Mold and mildew growth not only detract from the aesthetics of your patio and deck but also pose health risks. Our team specializes in the safe and thorough removal of mold and mildew, ensuring a clean and healthy environment for you and your family. We employ industry-approved techniques to eradicate mold and prevent recurrence.
3. Sealing and Protection
Protecting your patio and deck from the elements is crucial to their longevity. Our sealing and protection services create a barrier against moisture, UV rays, and other potential damages, shielding your outdoor space and prolonging its lifespan. With our expertise, you can enjoy a beautiful and resilient patio or deck for years to come.
Contact Ultra Roof Cleaning Today
Don't let a dirty or neglected patio or deck diminish the overall appeal of your property. Trust the experts at Ultra Roof Cleaning to provide exceptional cleaning solutions that will surpass your expectations. Our team is dedicated to delivering outstanding results and excellent customer service.
Contact Ultra Roof Cleaning today to schedule a consultation or to learn more about our patio and deck cleaning services. Let us help you restore the beauty of your outdoor living space.