Paver Wash 3 Stage Restoration System - The Most Cost-Effective Way
Aug 28, 2018
Pavers Cleaning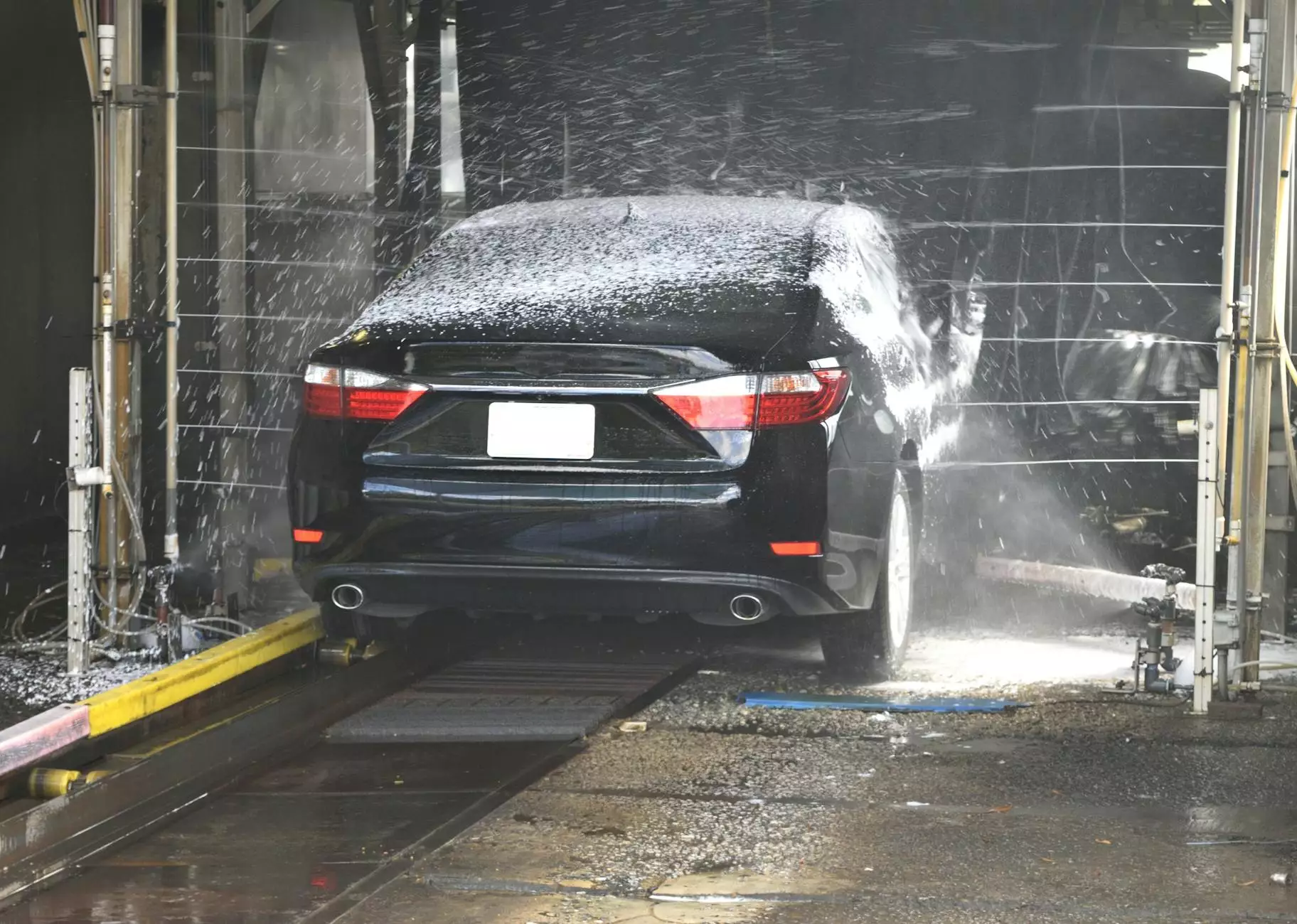 Introduction
Welcome to Ultra Roof Cleaning, your trusted partner in the business and consumer services industry. We bring you the Paver Wash 3 Stage Restoration System - a revolutionary solution for restoring your pavers and transforming your outdoor spaces into stunning areas of beauty and elegance.
Why Choose the Paver Wash 3 Stage Restoration System?
At Ultra Roof Cleaning, we understand the importance of maintaining the allure of your property. With our Paver Wash 3 Stage Restoration System, you can revitalize your pavers without breaking the bank. Here's why our system stands out:
1. Advanced Cleaning Technology
Our Paver Wash system utilizes cutting-edge cleaning technology to remove deep-seated stains, moss, mildew, and other unsightly elements from your pavers. Say goodbye to dull and worn-out surfaces, and say hello to a fresh and revitalized look.
2. Cost-Effective Solution
Unlike traditional methods that require expensive replacements or repairs, the Paver Wash 3 Stage Restoration System offers a cost-effective alternative. We understand that exceeding your expectations while keeping your budget intact is crucial. Our innovative system achieves remarkable results at a fraction of the cost.
3. Three-Stage Restoration Process
The Paver Wash system comprises three stages, each tailored to deliver outstanding results:
Stage 1: Deep Cleaning
We start by power washing the pavers, removing dirt and debris from their surface. This prepares them for the subsequent stages.
Stage 2: Stain Removal
In this stage, we utilize specialized products and techniques to target stubborn stains, moss, and mildew. Our thorough approach ensures a spotless finish.
Stage 3: Protective Coating
Lastly, we apply a durable protective coating that safeguards your pavers against future damage, preserving their beauty and extending their lifespan.
4. Expert Team
Trust your paver restoration needs to our team of highly skilled professionals. With years of experience in the industry, we have the expertise to handle any challenge and deliver exceptional results.
Benefits of Restoring Your Pavers
Choosing the Paver Wash 3 Stage Restoration System comes with a multitude of benefits:
1. Enhanced Curb Appeal
By restoring your pavers, you instantly enhance the curb appeal of your property. Say goodbye to worn-out surfaces and welcome a visually stunning outdoor space that makes a lasting impression on visitors.
2. Increased Property Value
An attractive outdoor area is an invaluable asset when it comes to selling or renting your property. Restored pavers can significantly increase its value and attract potential buyers or tenants.
3. Improved Safety
Slippery surfaces caused by moss, mildew, or stains can pose a safety risk. Our restoration system ensures that your outdoor spaces become safer by eliminating these hazards.
4. Long-Lasting Results
With the protective coating applied during the final stage of our process, your pavers will maintain their renewed look for an extended period. Enjoy the benefits of a beautifully restored outdoor space for years to come.
Contact Us Today
Now is the perfect time to revive the beauty of your pavers with the Paver Wash 3 Stage Restoration System. Experience the difference that Ultra Roof Cleaning can make for your property.
Contact our dedicated team today to request a free consultation and discover how we can transform your outdoor spaces into captivating areas of elegance and charm.
Call us at [Phone Number] or email us at [Email Address] to get started. We look forward to assisting you!