Rust Removal Services in Los Angeles
Jul 30, 2022
Services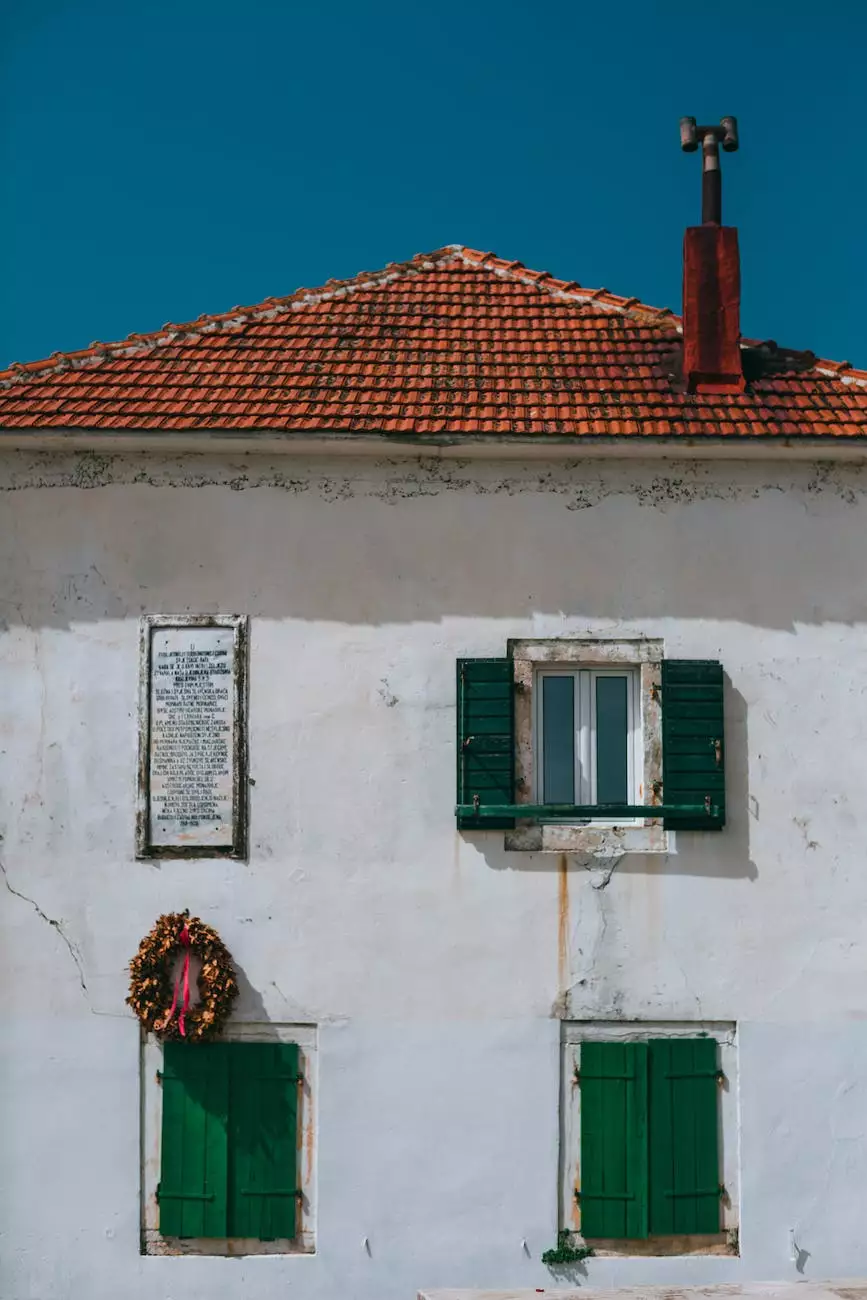 Introduction to Ultra Roof Cleaning
Welcome to Ultra Roof Cleaning, your premier rust removal service provider in Los Angeles. We specialize in providing professional and efficient rust removal solutions for both residential and commercial properties. With our expertise and commitment to customer satisfaction, we guarantee exceptional results that will leave your roof looking clean and rust-free.
Rust Removal Solutions for Residential Properties
At Ultra Roof Cleaning, we understand the importance of maintaining the aesthetics and structural integrity of your home. Our rust removal services are tailor-made to address rust-related issues on residential roofs. Whether you have a metal roof or shingles affected by rust, our team of experts will employ industry-leading techniques and high-quality products to eliminate rust and restore your roof's beauty.
The Importance of Rust Removal
Rust not only affects the visual appeal of your roof but also compromises its functionality. If left untreated, rust can weaken the structural integrity of your roof, leading to leaks, water damage, and potential safety hazards. By investing in professional rust removal services, you can safeguard your home from further damage and increase its overall lifespan.
Our Rust Removal Process
At Ultra Roof Cleaning, we follow a meticulous rust removal process to ensure thorough and lasting results. Our highly skilled technicians will assess the extent of the rust damage and develop a customized plan of action. We employ environmentally friendly rust removal products and tools to safely eliminate rust without causing any harm to your roof or surrounding environment.
Step 1: Inspection - Our team will carefully examine your roof and identify areas affected by rust.
Step 2: Preparation - We will prepare the surface by cleaning it of any debris or loose rust particles.
Step 3: Rust Removal - Our experts will apply specialized rust removal solutions to eradicate rust completely.
Step 4: Cleaning - Once the rust is removed, we will thoroughly clean the roof to restore its original appearance.
Step 5: Rust Prevention - To prevent future rust formation, we will apply a protective coating or sealant to your roof.
Rust Removal Solutions for Commercial Properties
At Ultra Roof Cleaning, we also cater to the rust removal needs of commercial properties in Los Angeles. We understand the unique requirements of businesses and strive to deliver efficient and cost-effective solutions that minimize disruption to your operations. Whether you own an office building, retail store, or warehouse, we have the expertise and resources to handle rust removal projects of all sizes.
Why Choose Ultra Roof Cleaning?
When it comes to rust removal services in Los Angeles, Ultra Roof Cleaning stands out for several reasons:
Expertise: Our team consists of highly skilled professionals with extensive experience in rust removal and roof restoration.
Quality: We are committed to delivering top-notch results using the best industry practices and high-quality products.
Customer Satisfaction: Our priority is to exceed customer expectations by providing exceptional service and achieving outstanding results.
Reliability: We pride ourselves on our punctuality, reliability, and commitment to completing projects within the agreed timelines.
Affordability: We offer competitive pricing without compromising on the quality of our services.
Contact Us for Rust Removal Services in Los Angeles
Don't let rust compromise the integrity of your roof any longer. Contact Ultra Roof Cleaning today for professional rust removal services in Los Angeles. Our team is ready to assess your roof, provide a detailed solution, and restore its beauty. Trust us to deliver exceptional results and make your roof rust-free once again.

Ultra Roof Cleaning

Los Angeles, CA Phone: 123-456-7890 Email: [email protected] Website: http://roofcleaningcv.com/rust-removal-los-angeles