Commercial Solar Panel Cleaning Palm Desert CA
Aug 15, 2018
Services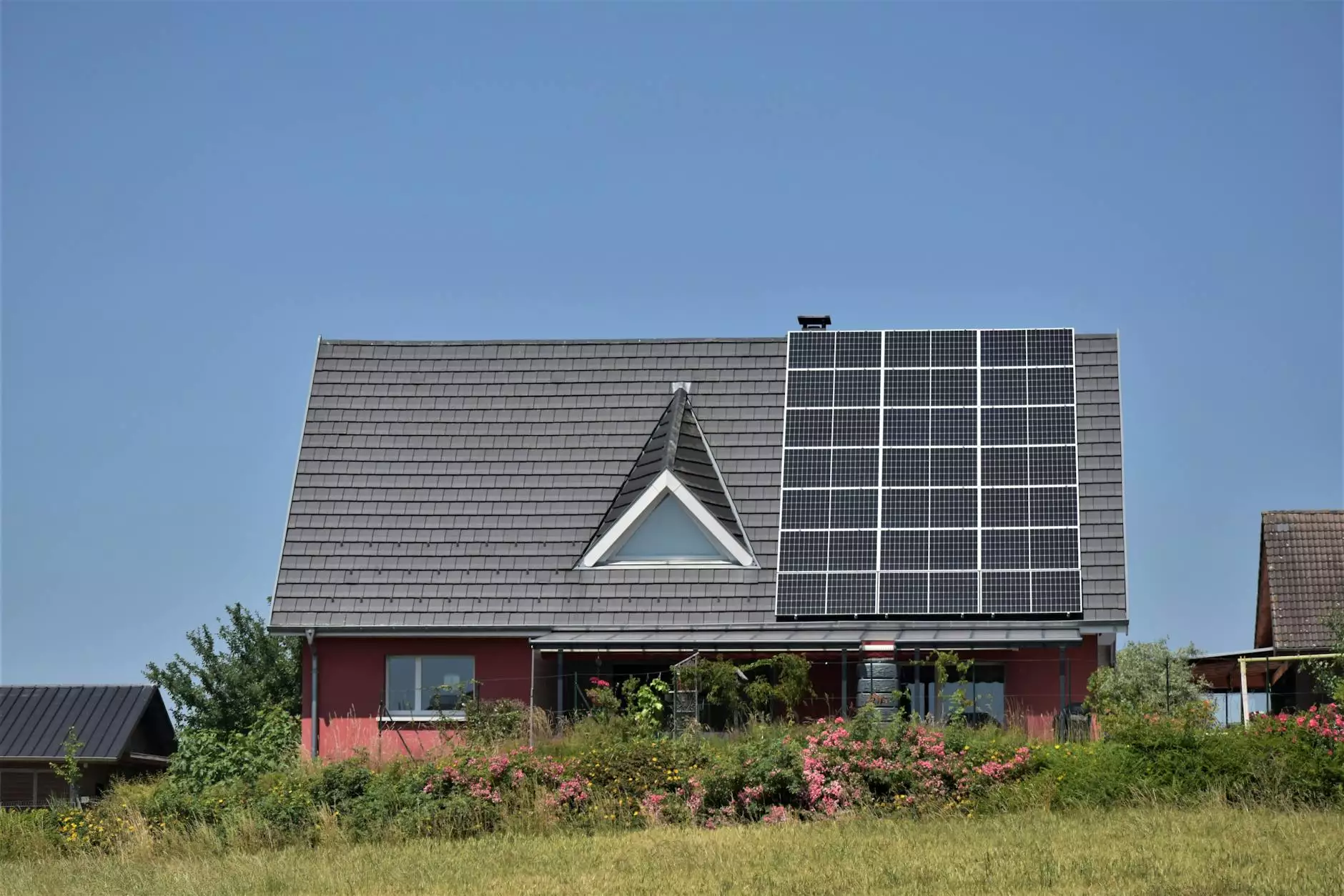 Why Solar Panel Cleaning is Crucial for Businesses in Palm Desert, CA
Solar energy is becoming an increasingly popular choice for both residential and commercial properties in Palm Desert, CA. As businesses strive to reduce their carbon footprint and save on energy costs, more and more establishments are installing solar panels to harness the power of the sun.
While solar panels are designed to be durable and long-lasting, they still require regular maintenance to ensure optimal performance. Over time, dust, dirt, bird droppings, and other debris can accumulate on the surface, significantly reducing their efficiency. This is where professional solar panel cleaning services come into play.
At Ultra Roof Cleaning, we specialize in providing top-notch commercial solar panel cleaning services in Palm Desert, CA. Our team of experts is well-trained in the intricacies of solar panel cleaning and utilizes industry-leading techniques to maximize the effectiveness and longevity of your solar panels.
The Benefits of Choosing Ultra Roof Cleaning for Your Commercial Solar Panel Cleaning Needs
1. Experience and Expertise: With years of experience in the cleaning industry, Ultra Roof Cleaning has established itself as a trusted name in Palm Desert, CA. Our team of professionals has the necessary expertise to handle all types of commercial solar panel cleaning projects.
2. Cutting-Edge Techniques: We stay up-to-date with the latest advancements in solar panel cleaning technology to deliver the highest quality of service. Our state-of-the-art equipment, combined with eco-friendly cleaning solutions, ensures effective removal of dirt, debris, and stains.
3. Increased Efficiency and Performance: By choosing our commercial solar panel cleaning services, you can enhance the efficiency and performance of your solar panels. Clean panels can absorb more sunlight, resulting in improved energy generation for your business.
4. Prolonged Lifespan: Regular cleaning can extend the lifespan of your solar panels, saving you money on expensive repairs or replacements in the long run. Our thorough cleaning methods remove grime that can cause damage or degradation over time.
5. Cost-Effective Solutions: We offer competitive pricing for our commercial solar panel cleaning services without compromising on quality. Our goal is to provide cost-effective solutions that offer a great return on investment for our clients.
The Ultra Roof Cleaning Difference
What sets Ultra Roof Cleaning apart from other solar panel cleaning service providers in Palm Desert, CA? It's our unwavering commitment to excellence and customer satisfaction. We go above and beyond to ensure that every client receives the best possible service.
When you choose Ultra Roof Cleaning for your commercial solar panel cleaning needs, you can expect:
1. Prompt and Reliable Service:
We understand the importance of time in the business world. That's why we pride ourselves on providing prompt and reliable service. We will work around your schedule to minimize any disruptions to your daily operations.
2. Attention to Detail:
Our skilled technicians pay close attention to every detail during the cleaning process. From removing stubborn stains to ensuring all nooks and crannies are thoroughly cleaned, we leave no stone unturned to achieve exceptional results.
3. Safety First:
Safety is our top priority. We adhere to strict safety guidelines to protect both our team members and your property during the cleaning process. You can have peace of mind knowing that your solar panels are in safe hands.
4. Customized Cleaning Plans:
Every business has unique solar panel cleaning requirements. We offer customized cleaning plans tailored to your specific needs and budget. Our team will assess the condition of your panels and recommend the most suitable cleaning frequency.
5. Exceptional Customer Service:
At Ultra Roof Cleaning, we believe in building long-lasting relationships with our clients. Our friendly and knowledgeable customer service team is always ready to assist you. We strive to exceed your expectations from the moment you contact us.
Contact Ultra Roof Cleaning for a Free Quote Today
Ready to experience the benefits of professional commercial solar panel cleaning in Palm Desert, CA? Contact Ultra Roof Cleaning today for a free quote. Our team is standing by to answer any questions you may have and schedule a convenient time for your solar panel cleaning service.
Ensure the optimal performance and longevity of your solar panels with Ultra Roof Cleaning, your trusted partner in commercial solar panel cleaning in Palm Desert, CA.