Solar Panel Cleaning Cathedral City, CA | Rancho Mirage, CA - Ultra Roof Cleaning
Mar 11, 2021
Services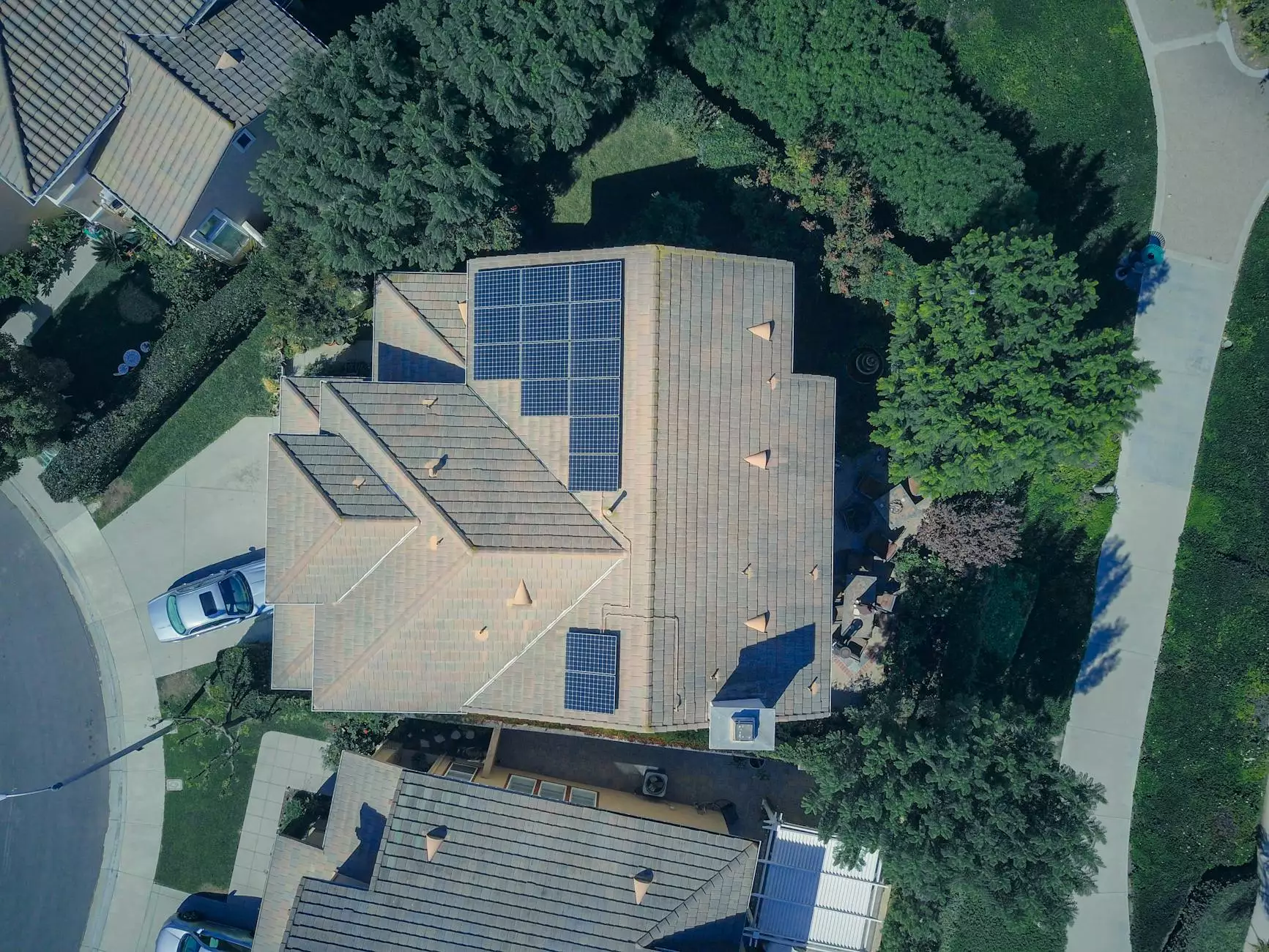 Why Choose Ultra Roof Cleaning for Solar Panel Cleaning?
Welcome to Ultra Roof Cleaning, the leading provider of top-quality solar panel cleaning services in Cathedral City, CA, and Rancho Mirage, CA. As a trusted name in the Business and Consumer Services - Cleaning category, we specialize in enhancing the performance and longevity of your solar panels through our meticulous cleaning techniques.
The Importance of Regular Solar Panel Cleaning
Clean solar panels are crucial for optimal energy production. Over time, solar panels accumulate dirt, dust, bird droppings, pollen, and other debris, which can hinder their efficiency. By regularly cleaning your solar panels, you ensure maximum sunlight absorption and maintain the highest energy output possible.
Our Expert Solar Panel Cleaning Process
At Ultra Roof Cleaning, we employ a team of highly skilled professionals who utilize industry-leading techniques to deliver exceptional solar panel cleaning results. Here's what you can expect when you choose our services:
1. Thorough Inspection
Before beginning the cleaning process, our experts conduct a meticulous inspection of your solar panels. This allows us to identify any potential issues and ensure they are addressed appropriately during the cleaning process.
2. Safe and Environmentally Friendly Cleaning Solutions
We understand the importance of using safe and environmentally friendly cleaning solutions. Our team utilizes gentle yet effective cleaning agents that remove dirt and grime without causing any damage to your solar panels or the surrounding components.
3. Advanced Cleaning Equipment
Equipped with state-of-the-art tools and equipment, we can reach even the most challenging areas of your solar panels. Our specialized cleaning tools allow us to thoroughly clean each panel, ensuring no spot is left untouched.
4. Attention to Detail
At Ultra Roof Cleaning, we believe in going the extra mile to deliver exemplary results. Our dedicated team pays meticulous attention to every detail while cleaning your solar panels, ensuring a spotless finish and enhanced energy production.
5. Regular Maintenance Programs
To ensure long-term performance and durability of your solar panels, we offer customized maintenance programs tailored to your specific needs. These programs include periodic inspections and cleanings, giving you peace of mind knowing your investment is protected.
Contact Ultra Roof Cleaning for a Free Estimate
When it comes to solar panel cleaning in Cathedral City, CA, and Rancho Mirage, CA, Ultra Roof Cleaning is the name you can trust. Our team is committed to exceeding your expectations and delivering outstanding results that will keep your solar panels operating at peak efficiency.
Contact us today for a free estimate and let our experts take care of your solar panel cleaning needs. Experience the difference with Ultra Roof Cleaning!
Additional Services Offered
Aside from solar panel cleaning, Ultra Roof Cleaning also specializes in a range of other professional cleaning services:
Roof Cleaning
Gutter Cleaning
Window Cleaning
Pressure Washing
Our team is fully equipped and experienced in providing top-notch cleaning solutions for residential and commercial properties. Feel free to explore our website to learn more about our comprehensive services.
Trust Ultra Roof Cleaning for Your Solar Panel Cleaning Needs
As a leader in the solar panel cleaning industry, we pride ourselves on delivering excellence in every aspect of our service. With our commitment to customer satisfaction, attention to detail, and utilization of cutting-edge techniques, you can trust Ultra Roof Cleaning to provide unmatched solar panel cleaning services in Cathedral City, CA, and Rancho Mirage, CA.
Contact us today to schedule a solar panel cleaning appointment or request a free estimate. Let Ultra Roof Cleaning help you achieve maximum energy efficiency and extend the lifespan of your solar panels!