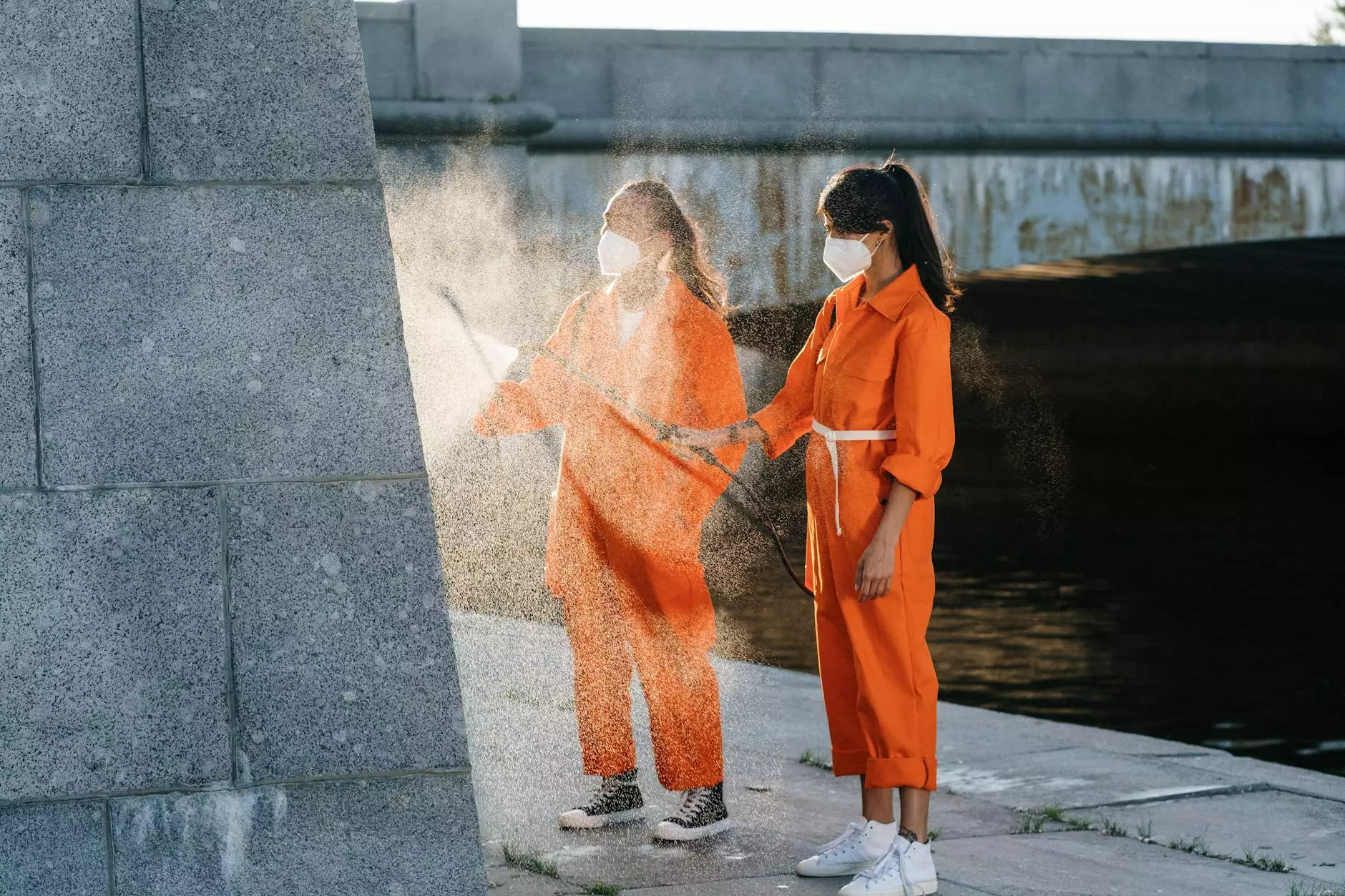 Get Your Driveway Sparkling Clean with Ultra Roof Cleaning
If you're in need of professional driveway concrete cleaning services in Los Angeles, look no further than Ultra Roof Cleaning. We are a premier cleaning company specializing in delivering high-quality cleaning solutions for both residential and commercial clients. With our expertise and attention to detail, we'll have your driveway looking as good as new!
Why Choose Ultra Roof Cleaning for Your Driveway Concrete Cleaning Needs?
At Ultra Roof Cleaning, we understand the importance of maintaining clean and well-maintained driveways. A dirty driveway not only affects the overall curb appeal of your property but can also pose safety hazards due to slippery surfaces and accumulated grime. Here's why you should choose us:
Expert Team: Our team consists of highly skilled professionals who are trained in the latest driveway cleaning techniques. They have the knowledge and experience to handle driveways of all sizes and types.
State-of-the-Art Equipment: We utilize advanced cleaning equipment that can effectively remove tough stains, dirt, and mildew from your driveway. Our tools and techniques ensure a thorough and efficient cleaning process.
Eco-Friendly Cleaning Solutions: We believe in preserving the environment while delivering exceptional results. That's why we use eco-friendly cleaning solutions that are safe for you, your family, and the surrounding ecosystem.
Customized Cleaning Plans: Every driveway is different, and we tailor our cleaning approach based on the unique requirements of your concrete surface. Whether it's oil stains, moss, or algae growth, we have the right solution for your specific needs.
Competitive Pricing: We offer affordable and transparent pricing for our driveway cleaning services. You can trust us to provide a top-notch service without breaking the bank.
Our Driveway Cleaning Process
When you choose Ultra Roof Cleaning for your driveway concrete cleaning, you can expect a thorough and efficient process that ensures a spotless finish. Here's an overview of our cleaning process:
Inspection: Our team will assess the condition of your driveway, identifying any specific stains or areas that require special attention.
Preparation: We'll prepare the surrounding areas by covering nearby plants, ensuring their protection during the cleaning process.
Deep Cleaning: Using our state-of-the-art equipment, we'll remove dirt, grime, oil stains, moss, and algae from your driveway, leaving it looking fresh and clean.
Spot Treatment: If there are any stubborn stains or marks, we'll apply targeted treatments to ensure their complete removal.
Rinsing: To finish the cleaning process, we'll thoroughly rinse your driveway, removing any leftover cleaning agents and debris.
Post-Cleaning Inspection: Our team will inspect the cleaned driveway to ensure it meets our high standards of quality.
Contact Ultra Roof Cleaning for Your Driveway Concrete Cleaning Needs
If you're ready to transform your driveway into a spotless and inviting space, trust the experts at Ultra Roof Cleaning. We take pride in delivering exceptional driveway concrete cleaning services in Los Angeles. Contact us today to request a quote or schedule an appointment. Our friendly team will be happy to assist you!