Solar Panel Cleaning Northridge, CA
Mar 31, 2019
Services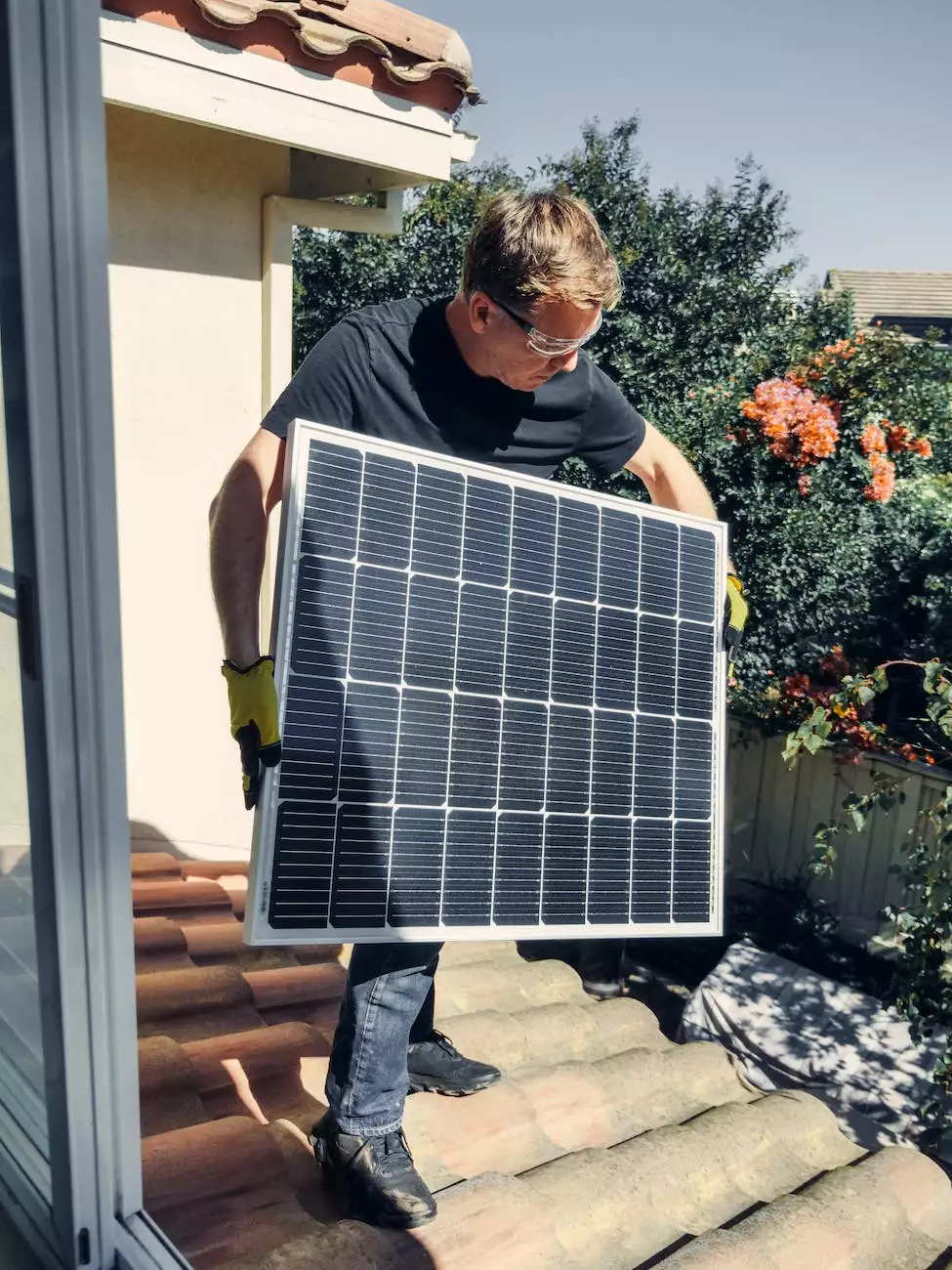 Why Choose Ultra Roof Cleaning for Solar Panel Cleaning in Northridge, CA?
Ultra Roof Cleaning is the leading provider of professional solar panel cleaning services in Northridge, CA. With our expertise and advanced cleaning techniques, we ensure your solar panels stay in top condition, allowing for optimal energy production.
The Importance of Regular Solar Panel Cleaning
Regular cleaning of your solar panels is crucial to ensure their maximum efficiency and longevity. Over time, solar panels can accumulate dirt, dust, pollen, bird droppings, and other debris, which can significantly reduce their energy production capabilities. By choosing Ultra Roof Cleaning for your solar panel cleaning needs, you can expect:
Improved Energy Efficiency: Clean panels receive more sunlight, resulting in higher energy output and greater savings on your electricity bills.
Enhanced Lifespan: Proper cleaning prevents the buildup of corrosive substances that can damage your solar panels over time, prolonging their lifespan.
Optimized Performance: Our thorough cleaning process removes all obstructions to ensure your panels operate at peak performance, generating maximum electricity for your home or business.
Safe and Eco-Friendly Solutions: We use environmentally friendly cleaning products and techniques to protect your panels, the environment, and your investment.
Our Solar Panel Cleaning Process
At Ultra Roof Cleaning, we follow a comprehensive process to ensure your solar panels are thoroughly cleaned:
Initial Inspection: Our experienced technicians assess the condition of your solar panels and identify any areas that require special attention.
Gentle Pre-Cleaning: We use soft brushes and low-pressure rinsing to remove loose debris without risk of scratching or damaging the panels.
Deep Cleaning: Our specialized cleaning solutions effectively remove tough stains, bird droppings, and other stubborn residues that may be covering your panels.
Rinse and Dry: We rinse your solar panels with clean water to remove any remaining cleaning agents, and then ensure they are properly dried.
Final Inspection: Before completing the service, our technicians perform a final inspection to ensure your panels are spotless and ready to generate maximum energy.
Service Areas
Ultra Roof Cleaning provides solar panel cleaning services in Northridge, CA, and the surrounding areas, including but not limited to:
Residential properties
Commercial buildings
Industrial facilities
Schools and universities
Retail spaces
And more!
Contact Ultra Roof Cleaning for Professional Solar Panel Cleaning in Northridge, CA
Don't let dirty solar panels affect the performance and efficiency of your renewable energy system. Contact Ultra Roof Cleaning today for top-notch solar panel cleaning services in Northridge, CA and surrounding areas. Our experienced team is ready to provide you with a free quote and schedule a convenient cleaning appointment.
With Ultra Roof Cleaning, you can rest assured that your solar panels will receive the highest level of care and attention, helping you achieve optimal energy production and savings. Reach out to us now!