Solar Panel Cleaning in Calabasas, CA | Ultra Roof Cleaning
Sep 17, 2020
Services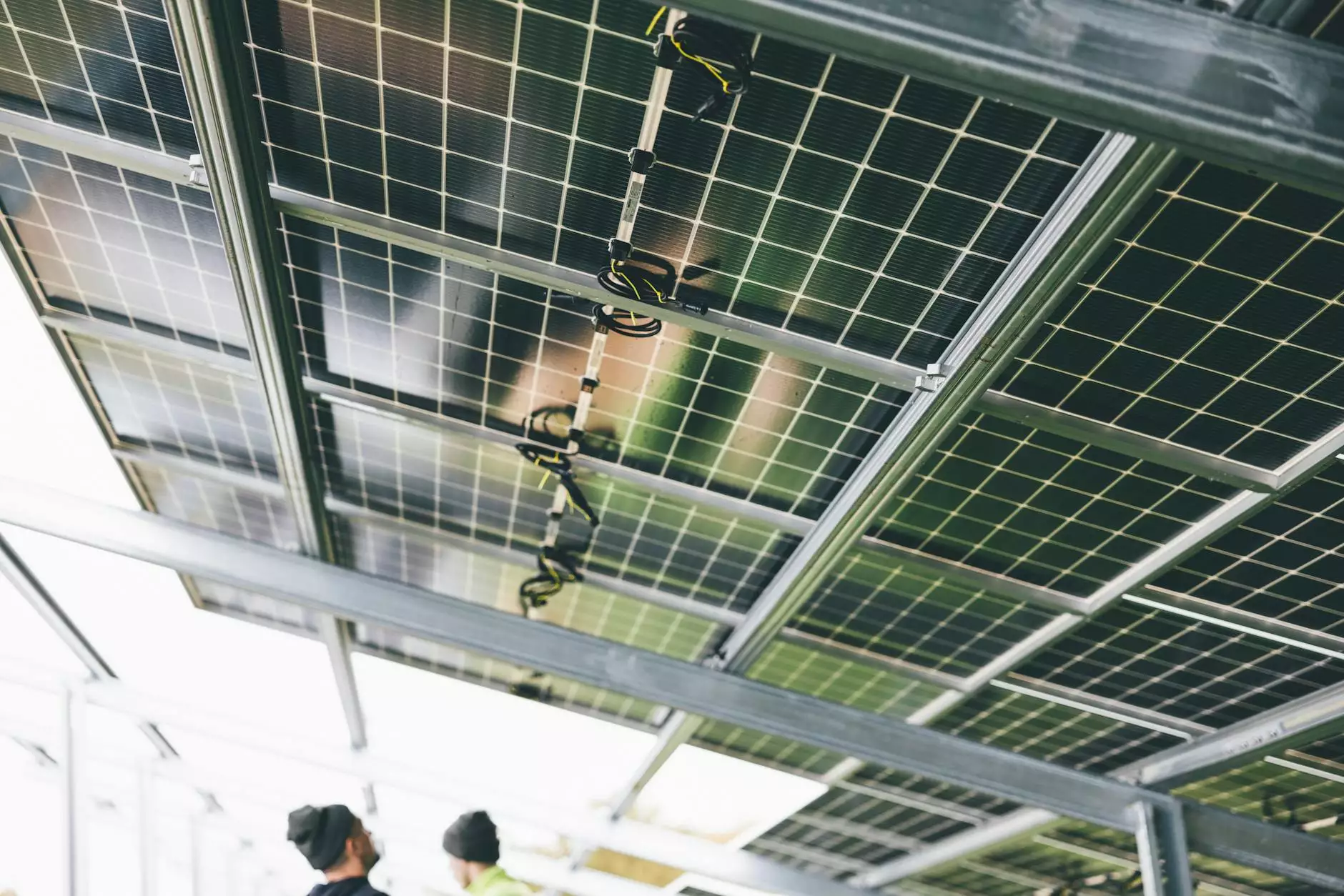 Why Choose Ultra Roof Cleaning for Solar Panel Cleaning
Ultra Roof Cleaning is the leading provider of professional solar panel cleaning services in Calabasas, CA. Our team of experienced technicians is dedicated to delivering high-quality cleaning solutions to optimize the performance and longevity of your solar panels.
Benefits of Regular Solar Panel Cleaning
Clean solar panels are crucial for achieving optimal energy production. Over time, solar panels can accumulate dirt, dust, bird droppings, and other environmental debris, which can hinder sunlight absorption. Regular cleaning not only enhances the efficiency and performance of your solar panels but also helps in preventing potential issues such as reduced power output and damage to the panels.
Improved Performance
With regular solar panel cleaning, you can expect improved energy efficiency. Dust, dirt, and debris can create a barrier between the sunlight and the photovoltaic cells, thereby reducing the amount of energy generated. By clearing away these obstacles, you can maximize the solar panel's efficiency and ensure optimal energy production.
Extended Lifespan
Proper maintenance, including regular cleaning, can significantly extend the lifespan of your solar panels. By removing dirt, grime, and pollutants, you can prevent corrosion and damage to the surface of the panels. This not only helps in maintaining their appearance but also ensures their long-term functionality.
Cost Savings
Dirty solar panels can lead to decreased energy production, resulting in higher electricity bills as your system tries to compensate for the lost output. By investing in professional solar panel cleaning, you can enhance energy efficiency and reduce your overall energy costs. The cost of cleaning is minimal compared to the potential savings you can achieve in the long run.
Our Solar Panel Cleaning Process
At Ultra Roof Cleaning, we follow a meticulous cleaning process to ensure the best results for your solar panels:
Inspection: Our technicians conduct a thorough inspection of your solar panel system, assessing the overall condition and identifying any visible damage or debris.
Preparation: We prepare the area surrounding the solar panels, ensuring that all nearby vegetation and objects are protected during the cleaning process.
Cleaning Solution: We use eco-friendly cleaning solutions specifically formulated for solar panels to remove stubborn stains, dirt, and grime without causing any damage.
Gentle Cleaning: Our technicians utilize soft brushes and non-abrasive cleaning tools to gently remove dirt and debris from the surface of the solar panels, ensuring no scratches or damage occur.
Rinse: We thoroughly rinse the panels with clean water, removing any remaining cleaning solution and residue.
Final Inspection: To ensure the highest quality of service, we conduct a final inspection to verify the cleanliness and overall condition of your solar panels.
Contact Ultra Roof Cleaning for Professional Solar Panel Cleaning in Calabasas, CA
When it comes to solar panel cleaning, Ultra Roof Cleaning is the name you can trust. We pride ourselves on delivering exceptional customer service and unmatched results. Our team is fully equipped with the necessary tools and expertise to provide efficient and comprehensive cleaning solutions for all types of solar panel systems.
Don't let dirty solar panels hinder your energy production and cost you money. Contact Ultra Roof Cleaning today for a free quote and schedule your solar panel cleaning appointment. Experience the difference of professionally cleaned solar panels with Ultra Roof Cleaning!