Pavers Sealing, Cleaning, Pressure Wash in Los Angeles - Paver Wash
Oct 12, 2022
Pavers Cleaning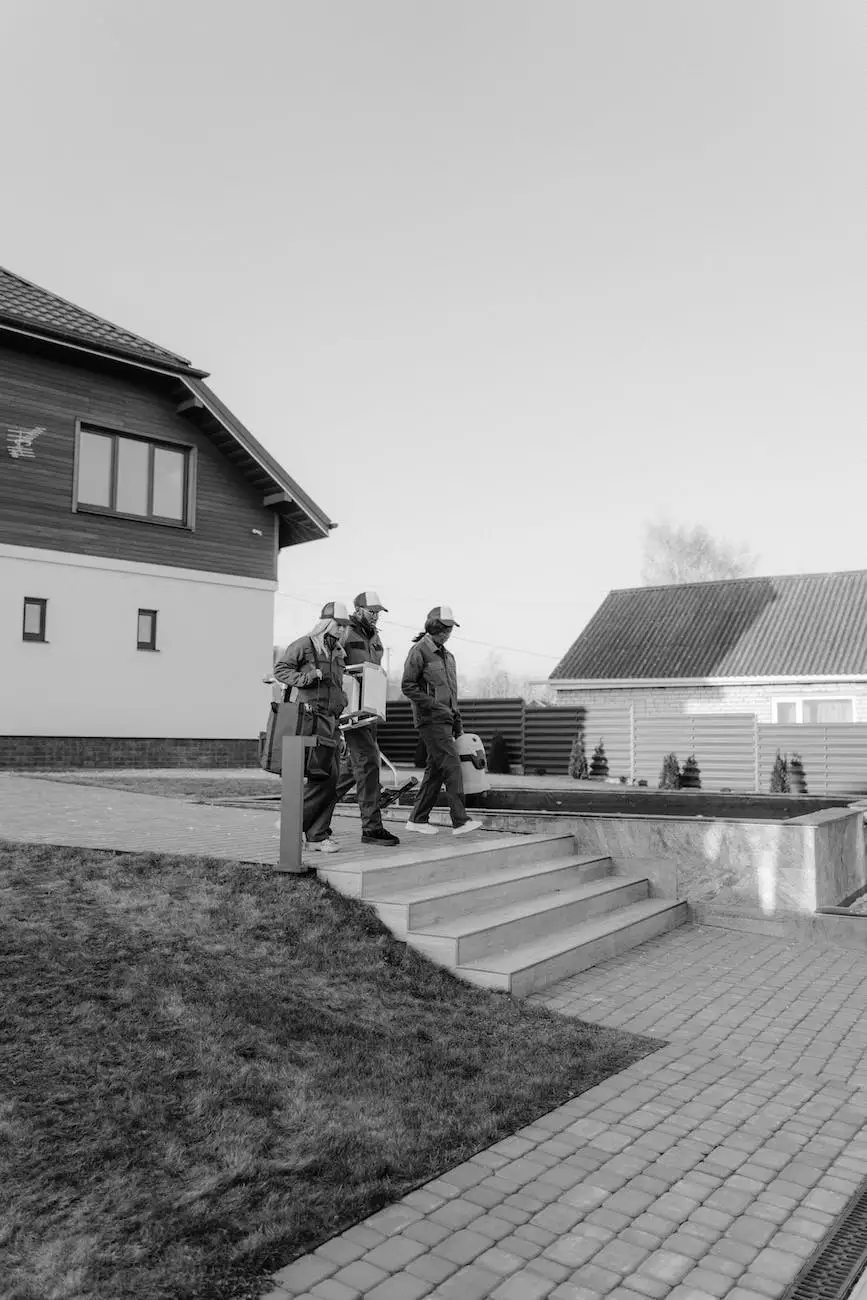 Introduction to Ultra Roof Cleaning
Welcome to Ultra Roof Cleaning, your go-to resource for high-quality pavers sealing, cleaning, and pressure wash services in Los Angeles. With our innovative Paver Wash 3-Stage Restoration System, we provide a cost-effective way to bring new life to your pavers. Say goodbye to dull and faded surfaces and hello to stunning, long-lasting results.
Our Expert Paver Restoration Services
At Ultra Roof Cleaning, we specialize in paver restoration, offering a comprehensive range of services to ensure your pavers look their best. We understand that pavers can become worn, stained, and discolored over time, which is why our team is here to help. With our expert knowledge and cutting-edge techniques, we guarantee remarkable results that exceed your expectations.
Pavers Sealing
Pavers sealing is a crucial step in protecting and enhancing the appearance of your pavers. Our skilled technicians use premium sealants specially designed for your paver type, whether it's concrete, brick, or natural stone. The sealant acts as a barrier against dirt, grime, oil, and UV rays, preventing unwanted damage and keeping your pavers looking vibrant and fresh.
Pavers Cleaning
Over time, pavers can accumulate dirt, algae, moss, and other unsightly substances that affect their visual appeal. With our professional pavers cleaning service, we utilize advanced pressure washing equipment and gentle cleaners to effectively remove all traces of dirt and debris. Our thorough cleaning process restores the natural beauty of your pavers, revealing their true colors and patterns.
Pavers Pressure Wash
For deep-rooted stains, stubborn grime, and tough blemishes, we offer specialized pavers pressure wash services. Our powerful pressure washers can eliminate even the most challenging marks, including oil stains, tire marks, and paint spills. With precise control and attention to detail, we ensure your pavers are revitalized without causing any damage.
The Paver Wash 3-Stage Restoration System
Our Paver Wash 3-Stage Restoration System is a unique approach that sets us apart from the competition. We believe in delivering exceptional results through a comprehensive process designed to address all aspects of paver restoration.
Stage 1: Professional Assessment
Our highly skilled team begins by conducting a detailed assessment of your pavers' condition. We identify any structural issues, cracks, weeds, or areas requiring extra attention. This meticulous analysis allows us to develop a tailored restoration plan suited to your specific needs.
Stage 2: Thorough Cleaning and Preparation
With a focus on preparation, we ensure that your pavers are clean and ready for the restoration process. Our team removes any debris, stains, or unwanted substances, using advanced cleaning techniques to provide a clean foundation for optimal results.
Stage 3: Expert Restoration and Finishing
In the final stage, our skilled technicians apply the appropriate paver treatments to restore and enhance the appearance of your surface. This includes professional sealing, meticulous repairs, and meticulous finishing touches. We take pride in our attention to detail, ensuring every aspect of your pavers is restored to perfection.
Why Choose Ultra Roof Cleaning
When it comes to pavers restoration in Los Angeles, Ultra Roof Cleaning stands out as the top choice. Here are some reasons why our customers trust us:
1. Unmatched Expertise
Our team consists of highly skilled professionals with extensive experience in the industry. We stay updated with the latest techniques, trends, and products to deliver exceptional results every time.
2. Quality Assurance
We take pride in our work and guarantee the highest level of quality. From using top-of-the-line materials to employing precise techniques, we ensure that your pavers are restored to their full potential.
3. Personalized Approach
At Ultra Roof Cleaning, we understand that every customer and every project is unique. We take the time to listen to your requirements and customize our services to meet your specific needs and expectations.
4. Cost-Effective Solutions
We believe in providing exceptional value for your investment. Our Paver Wash 3-Stage Restoration System offers a cost-effective way to transform your pavers and extend their lifespan, saving you money in the long run.
5. Customer Satisfaction
Our ultimate goal is your complete satisfaction. We strive to exceed your expectations, delivering outstanding customer service along with remarkable results. Your happiness is our success.
Contact Ultra Roof Cleaning Today
If you're ready to restore the beauty and longevity of your pavers, contact Ultra Roof Cleaning today. Our team is standing by to provide you with a free consultation and estimate. Let us help you achieve stunning pavers sealing, cleaning, and pressure wash results in Los Angeles. Trust the experts at Ultra Roof Cleaning for all your paver restoration needs.