Shopping Center Pressure Washing Service Los Angeles
Mar 25, 2023
Services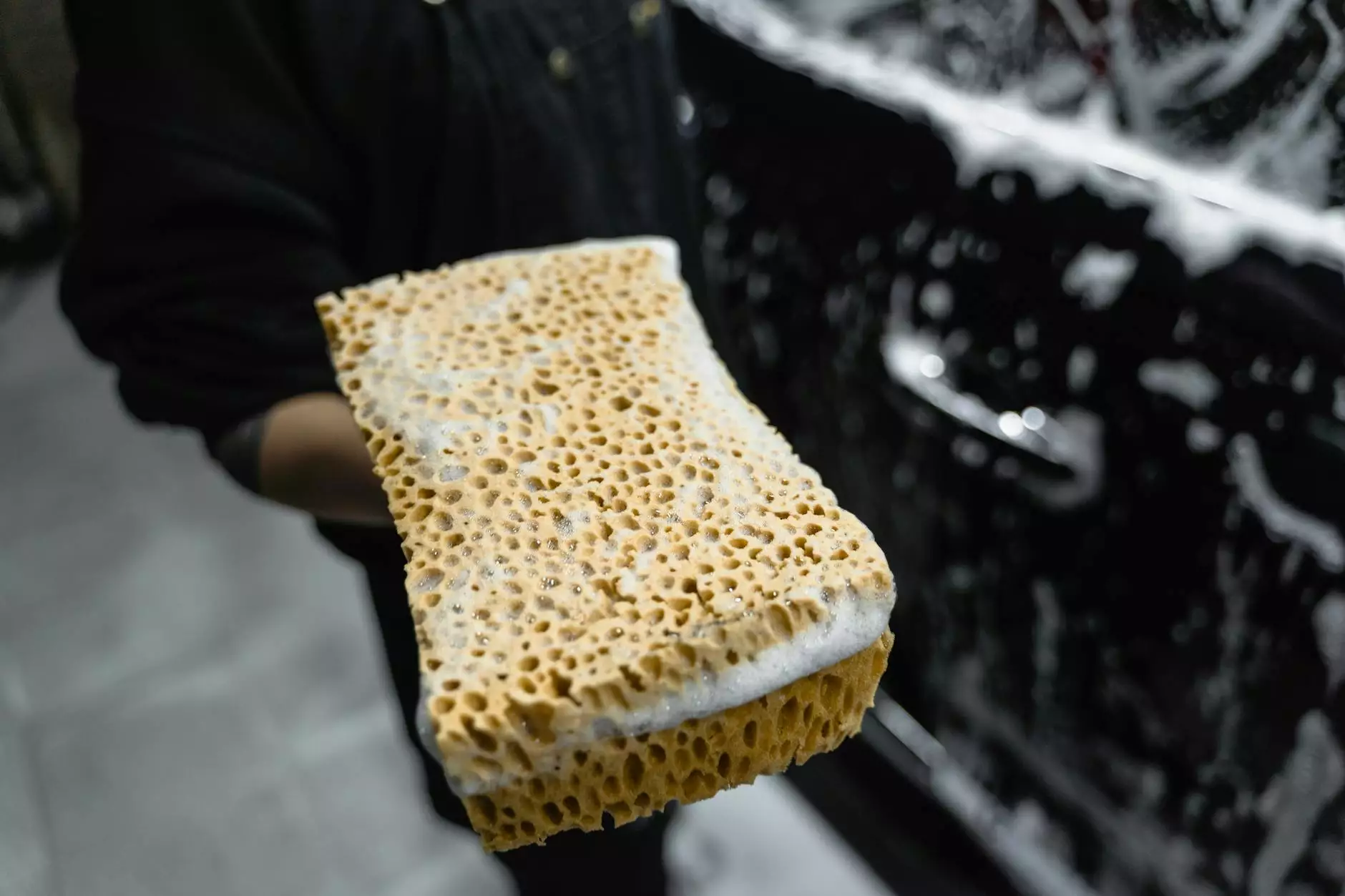 Introduction
Welcome to Ultra Roof Cleaning, your reliable partner for shopping center pressure washing services in Los Angeles and the surrounding areas. With years of experience in the industry, we understand the importance of maintaining a clean and professional image for your shopping center. Our expert team is dedicated to delivering top-notch cleaning services that exceed your expectations.
Why Choose Ultra Roof Cleaning?
When it comes to maintaining the cleanliness of your shopping center, it is important to choose a professional cleaning service that you can trust. Here's why Ultra Roof Cleaning should be your top choice:
Expertise: Our team consists of highly skilled professionals who have deep knowledge and expertise in pressure washing services for shopping centers. We have successfully completed numerous projects, gaining a reputation for excellence.
Advanced Techniques: We utilize state-of-the-art pressure washing techniques to ensure thorough cleaning. Our equipment is specifically designed to tackle even the toughest stains and dirt, leaving your shopping center looking pristine.
Attention to Detail: At Ultra Roof Cleaning, we believe in going the extra mile to deliver exceptional results. We pay attention to every nook and cranny, ensuring that every corner of your shopping center receives a thorough cleaning.
Customized Solutions: We understand that each shopping center has its unique cleaning requirements. Our team works closely with you to develop customized cleaning solutions tailored to your specific needs.
Professionalism: We prioritize professionalism in every aspect of our service. From prompt communication to timely completion of projects, we strive to provide a hassle-free experience for our clients.
The Importance of Shopping Center Pressure Washing
Keeping your shopping center clean and well-maintained is crucial for several reasons:
1. Aesthetics
An aesthetically pleasing shopping center creates a positive impression on visitors. Clean exteriors and well-maintained surroundings make customers feel welcome and enhance their overall shopping experience.
2. Curb Appeal
A well-maintained shopping center with clean surfaces, sidewalks, and parking areas attracts more visitors. People are more likely to choose a shopping center that looks inviting and well cared for.
3. Safety
Regular pressure washing eliminates dirt, grime, and oil stains that can make surfaces slippery. By removing these hazards, you create a safer environment for both shoppers and employees.
4. Preventive Maintenance
Pressure washing not only cleans surfaces but also helps in preventing long-term damage. Regular cleaning can help extend the lifespan of your shopping center and reduce the need for costly repairs down the line.
Our Process
At Ultra Roof Cleaning, we follow a meticulous process to ensure thorough cleaning and exceptional results for your shopping center:
1. Assessment
Our team visits your shopping center to assess the cleaning requirements. We take into consideration the size of the area, types of surfaces, and any specific concerns you may have. This allows us to develop a tailored cleaning plan.
2. Preparations
Prior to starting the pressure washing process, we prepare the area to ensure that nearby objects are protected. We also take necessary precautions to prevent any damage to landscaping, signage, or other structures.
3. High-Pressure Washing
Using our advanced equipment, we perform a high-pressure washing process to remove dirt, stains, mildew, and other contaminants from the surfaces of your shopping center. Our team pays close attention to all areas, leaving no spot untouched.
4. Surface Treatments (Optional)
If required, we can apply specialized treatments to targeted areas, such as removing graffiti or eliminating stubborn stains. Our team has the expertise to handle various surface treatments effectively.
5. Post-Cleaning Inspection
Once the pressure washing process is complete, we conduct a thorough inspection to ensure that all surfaces are clean and free from any residue. We address any remaining concerns and make sure that you are completely satisfied with the results.
Contact Us Today
Ready to enhance the cleanliness and appeal of your shopping center in Los Angeles? Contact Ultra Roof Cleaning today for reliable, professional, and efficient pressure washing services. Our dedicated team is ready to assist you and provide you with a hassle-free cleaning experience. Trust us to keep your shopping center looking its best!