Solar Panel Cleaning in Simi Valley CA
Oct 17, 2021
Services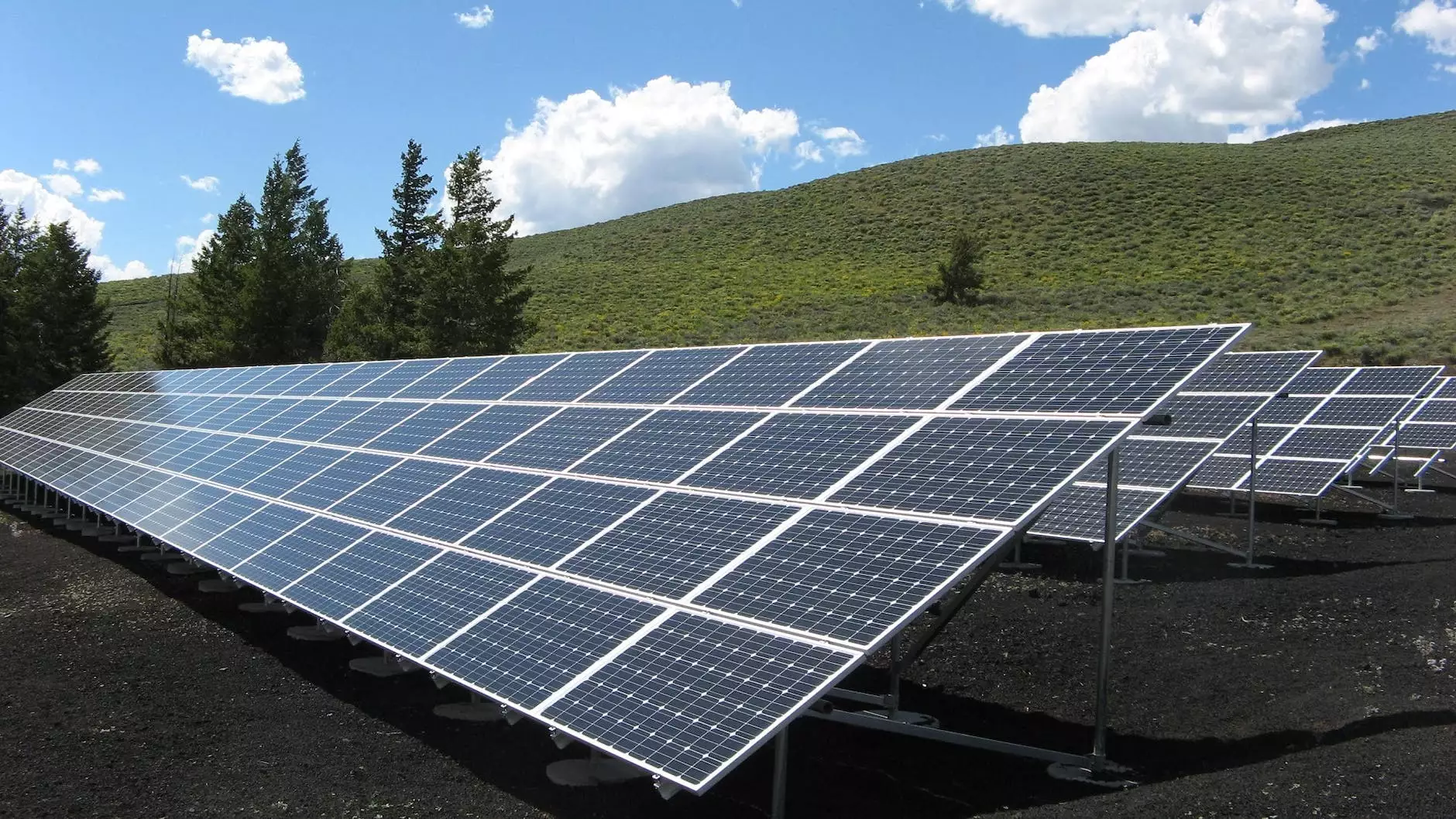 Experience the Best Solar Panel Cleaning Services in Simi Valley
Ultra Roof Cleaning is a leading provider of professional solar panel cleaning services in Simi Valley, California. We understand the importance of clean solar panels for the optimal generation of energy. With our expertise, advanced techniques, and attention to detail, we ensure that your solar panels are in top condition, so you can enjoy maximum energy efficiency and savings.
Why Choose Ultra Roof Cleaning?
When it comes to solar panel cleaning, choosing the right professionals is essential. Here's why Ultra Roof Cleaning stands out:
Exceptional Expertise: Our team comprises highly trained professionals with extensive knowledge and experience in solar panel cleaning techniques.
Advanced Techniques: We use state-of-the-art equipment and eco-friendly cleaning solutions to remove dirt, debris, and any stubborn stains from your solar panels.
Attention to Detail: We pay meticulous attention to every nook and cranny of your solar panels, leaving no spot untouched, ensuring optimal performance.
Longevity and Efficiency: Our thorough cleaning process helps extend the lifespan of your solar panels while maximizing their energy efficiency for increased savings.
Customer Satisfaction: We prioritize customer satisfaction and go above and beyond to exceed your expectations. Your comfort and peace of mind are our utmost priorities.
The Importance of Regular Solar Panel Cleaning
Regular maintenance and cleaning of your solar panels are crucial for their longevity and performance. Here's why:
Optimal Performance: Dust, dirt, and debris can accumulate on your solar panels over time, blocking sunlight and reducing their energy output. Regular cleaning ensures maximum energy generation.
Prevention of Damage: Environmental factors like bird droppings, pollen, and pollutants can corrode the surface of your solar panels. Routine cleaning helps prevent such damage and extends their lifespan.
Ensuring Warranty: Many solar panel manufacturers require regular cleaning as part of their warranty conditions. Neglecting cleaning may void your warranty, leaving you liable for future repairs or replacements.
Maintaining Efficiency: As solar panels become dirtier, their efficiency decreases. Cleaning them regularly maintains their efficiency, allowing you to maximize your return on investment.
Visual Appeal: Clean solar panels enhance the aesthetic appeal of your property, leaving a positive impression on visitors or potential buyers if you plan to sell your home.
Our Solar Panel Cleaning Process
Ultra Roof Cleaning follows a meticulous process to ensure thorough cleaning and superior results:
Pre-Inspection: Our experts assess the condition of your solar panels and identify any specific cleaning requirements.
Gentle Cleaning Solution: We utilize eco-friendly cleaning solutions to effectively remove dirt, grime, and stains without causing any harm to the panels.
Safe and Efficient Techniques: Our technicians employ safe and non-abrasive techniques to clean your solar panels without any risk of damage.
Spotless Rinse: We ensure a spotless finish by thoroughly rinsing your panels, leaving them clean, clear, and ready to harness the sun's energy.
Final Inspection: Our team performs a final inspection to guarantee a flawless result, allowing your solar panels to perform optimally.
Contact Ultra Roof Cleaning Today!
Don't compromise on the performance and longevity of your solar panels. Trust Ultra Roof Cleaning for exceptional solar panel cleaning in Simi Valley, CA.
Experience the benefits of clean solar panels with our professional services. Contact us today at [phone number] for a free quote and let our experts enhance the efficiency and lifespan of your solar panels.