Wood Fence Power Washing Los Angeles - Ultra Roof Cleaning
Jun 12, 2020
Power Washing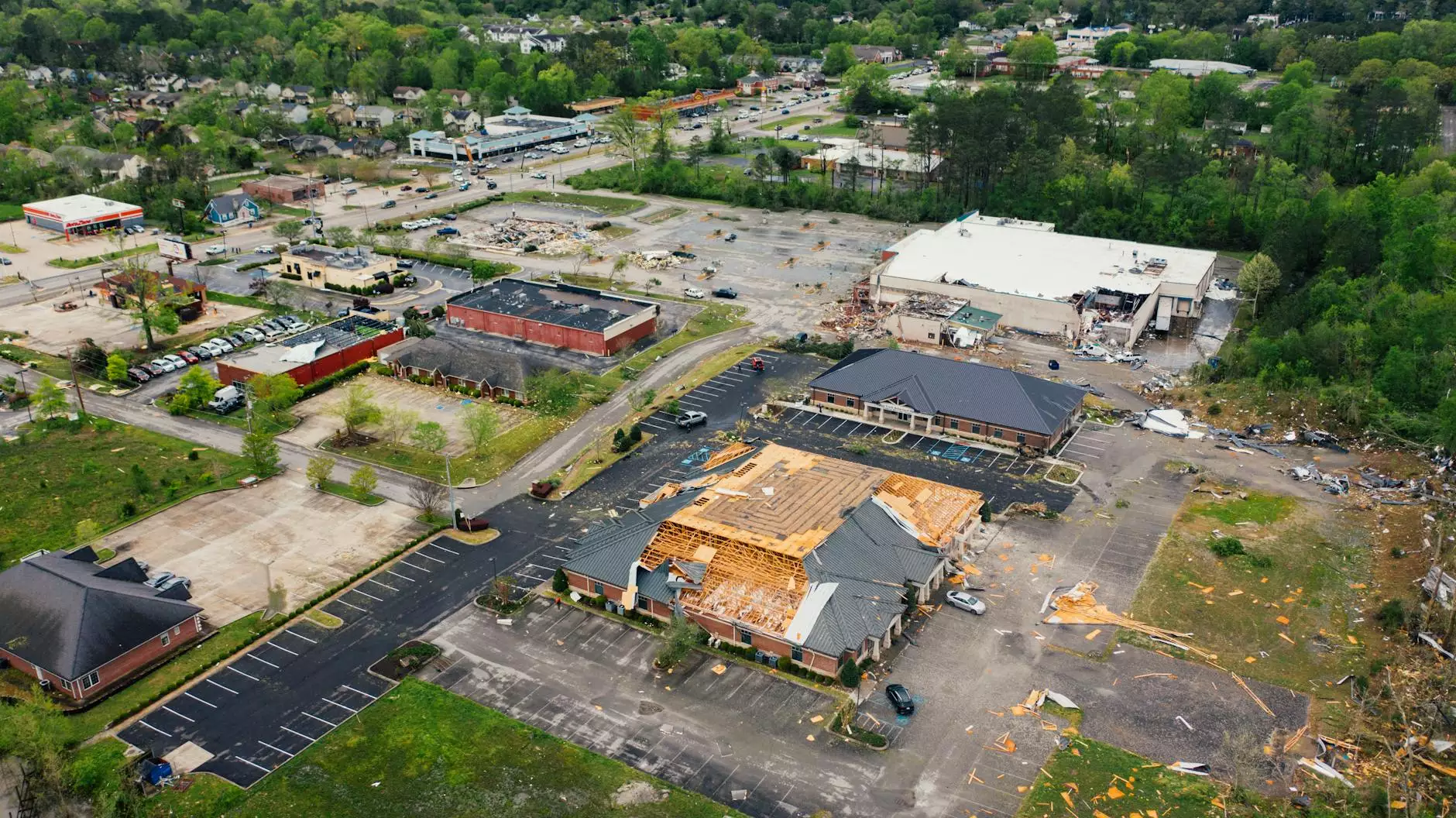 Introduction to Wood Fence Power Washing
Ultra Roof Cleaning, a leading provider of high-quality cleaning services in Los Angeles, offers professional wood fence power washing solutions for both residential and commercial properties. With our expertise and top-of-the-line equipment, we deliver outstanding results that can transform the appearance of your wood fences.
The Importance of Wood Fence Power Washing
Over time, wood fences are exposed to various environmental factors such as dirt, dust, grime, mold, moss, and even algae accumulation. These elements not only affect the aesthetic appeal of your fences but can also lead to potential damage if not addressed promptly. Wood fence power washing is a crucial step in maintaining the longevity and beauty of your fences.
Our team of highly skilled technicians at Ultra Roof Cleaning understands the intricate details of wood fence power washing. We utilize advanced techniques and eco-friendly cleaning agents to effectively remove built-up debris, stains, and discoloration, giving your fences a fresh and rejuvenated look.
The Ultra Roof Cleaning Difference
When you choose Ultra Roof Cleaning for your wood fence power washing needs in Los Angeles, you benefit from our commitment to excellence and unmatched expertise in the industry. Here's why we stand out:
1. Professional and Experienced Team
Our team comprises trained professionals who have years of experience in providing exceptional cleaning services. They are well-versed in the intricacies of wood fence power washing and are equipped with state-of-the-art equipment.
2. Customized Cleaning Solutions
We understand that every wood fence is different, and each client has unique requirements. That's why we offer tailored cleaning solutions to ensure that we deliver results that meet your specific needs.
3. Eco-Friendly Practices
At Ultra Roof Cleaning, we prioritize eco-friendly practices by using biodegradable cleaning agents that are safe for both your wood fences and the environment. Our cleaning methods are designed to minimize any negative impact on the surrounding ecosystem.
4. Comprehensive Cleaning Process
Our wood fence power washing process involves a thorough assessment of the fences, followed by meticulous cleaning of all surfaces, including hard-to-reach areas. We pay attention to every detail to ensure a flawless outcome.
5. Exceptional Customer Service
We strive to provide the best customer experience possible. Our friendly and knowledgeable team is always ready to address any questions or concerns you may have. We value your satisfaction and guarantee exceptional service from start to finish.
Benefits of Wood Fence Power Washing
Investing in wood fence power washing can yield numerous benefits, including:
1. Enhanced Curb Appeal
Regular power washing removes dirt, grime, and discoloration, restoring the natural beauty of your wood fences. This can significantly enhance the curb appeal of your property, making it more appealing to visitors, potential buyers, or clients.
2. Prolonged Lifespan
By removing harmful contaminants and preventing the growth of mold and mildew, power washing helps extend the lifespan of your wood fences. This saves you money in the long run by delaying the need for costly repairs or replacements.
3. Protection Against Damage
Power washing eliminates debris and buildup that can trap moisture and lead to damage to your fences. By keeping your fences clean and dry, you can prevent issues such as rotting or warping, ensuring their structural integrity over time.
Why Choose Ultra Roof Cleaning for Wood Fence Power Washing in Los Angeles?
When it comes to wood fence power washing in Los Angeles, Ultra Roof Cleaning is the trusted choice. Here's what sets us apart:
1. Extensive Experience
With years of experience in the cleaning industry, we have honed our skills and techniques to provide top-notch results. We have garnered a stellar reputation for our reliable and professional services.
2. Quality Assurance
We are committed to delivering the highest standards of quality. Our attention to detail and meticulous approach ensure that we exceed our clients' expectations, leaving no room for compromise.
3. Competitive Pricing
At Ultra Roof Cleaning, we believe that top-quality services should be affordable. We offer competitive pricing without compromising on the quality of our wood fence power washing services.
4. Licensed and Insured
As a reputable cleaning service provider, Ultra Roof Cleaning is fully licensed and insured. This gives our clients peace of mind knowing that they are working with a professional company that prioritizes safety and compliance.
5. Customer Satisfaction
Your satisfaction is our utmost priority. We go the extra mile to ensure that every client is satisfied with our wood fence power washing services. We have built long-lasting relationships with our customers based on trust and exceptional service.
Contact Ultra Roof Cleaning for Wood Fence Power Washing in Los Angeles
If you're in need of wood fence power washing services in Los Angeles, don't hesitate to contact Ultra Roof Cleaning today. Our friendly team is ready to provide you with a free quote and answer any inquiries you may have. Transform your wood fences and maintain their beauty and durability with our professional power washing solutions.
Experience the Ultra Roof Cleaning difference and discover why we are the preferred choice for wood fence power washing in Los Angeles. Contact us now!