Tire Marks Removal in Los Angeles by Ultra Roof Cleaning
Jun 23, 2020
Services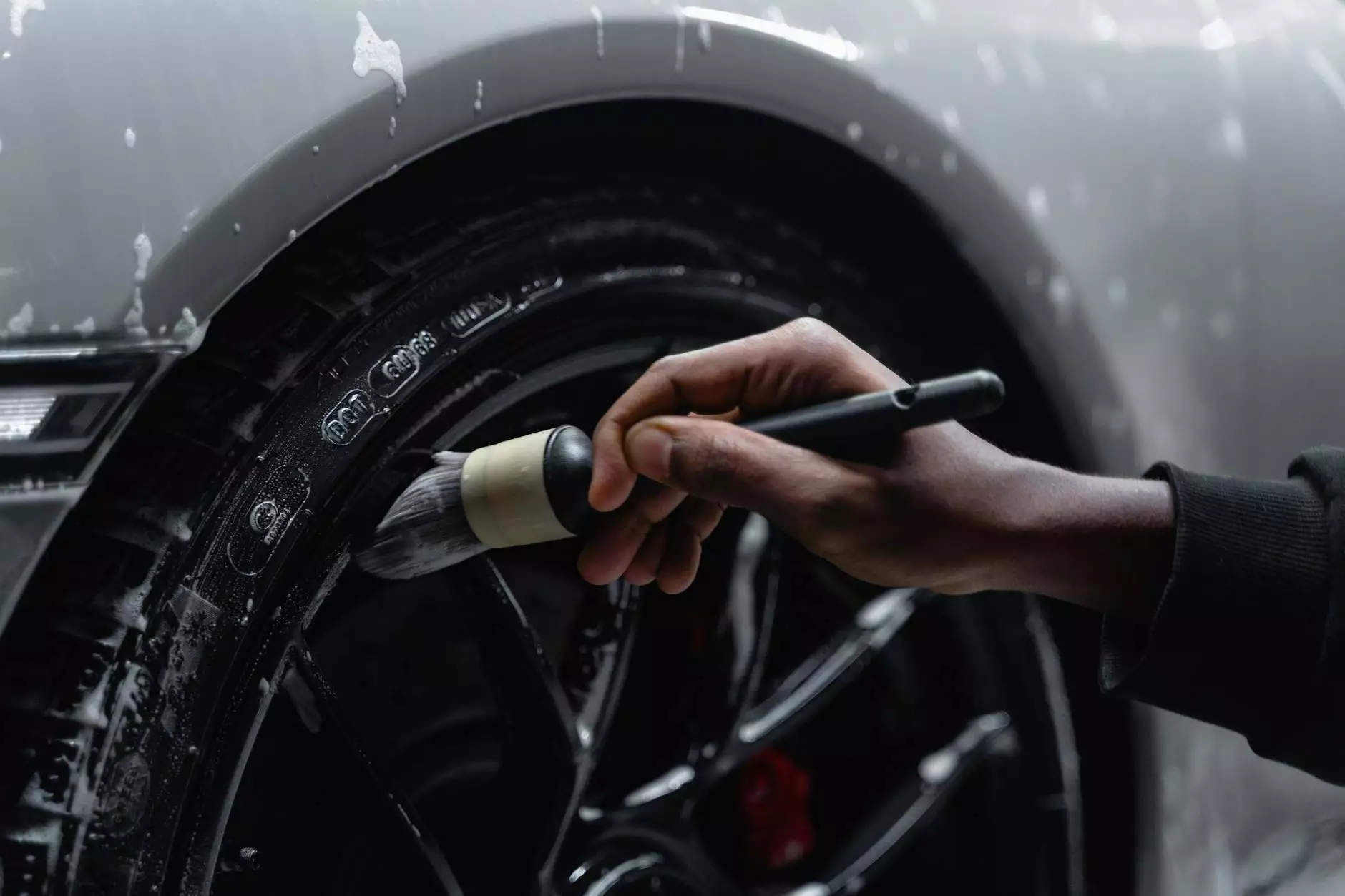 Providing Expert Tire Mark Removal Services in Los Angeles
When it comes to tire mark removal in Los Angeles, trust the professionals at Ultra Roof Cleaning. With years of experience in the cleaning industry, we have developed advanced techniques to effectively remove tire marks from various surfaces. Whether it's your driveway, parking lot, or any other surface, our expert team is equipped to tackle the task with precision and efficiency.
The Importance of Tire Mark Removal
Tire marks not only look unsightly but can also pose safety risks. They can decrease the aesthetic appeal of your property and give a negative impression to visitors or potential clients. Additionally, tire marks can make surfaces slippery, potentially leading to accidents. Therefore, it is crucial to promptly remove tire marks to maintain a clean and safe environment.
Professional Tire Mark Removal Techniques
At Ultra Roof Cleaning, we utilize cutting-edge techniques to ensure the complete removal of tire marks. Our trained professionals use specialized equipment and eco-friendly cleaning solutions to dissolve and lift the tire marks without causing any damage to the underlying surface. We understand the importance of using safe and effective methods that will not compromise the structural integrity of your property.
Our Tire Mark Removal Process
When you choose Ultra Roof Cleaning for tire mark removal in Los Angeles, you can expect a thorough and efficient process. Here's an overview of our process:
Inspection: Our team will conduct a detailed inspection of the affected area to assess the severity of the tire marks and determine the most suitable approach for removal.
Preparation: We will prepare the area by removing any loose debris or dirt, ensuring a clean surface for effective tire mark removal.
Treatment: Using our specialized cleaning solutions and equipment, we will apply targeted techniques to break down and remove the tire marks.
Rinse and Finish: Once the tire marks are completely removed, we will rinse the area thoroughly to ensure no residue is left behind. We will then inspect the surface to ensure it meets our high standards of cleanliness.
Why Choose Ultra Roof Cleaning?
Experience and Expertise: With years of experience, we have honed our skills in tire mark removal, ensuring exceptional results for our clients.
Advanced Techniques: We utilize advanced techniques and equipment to effectively remove tire marks without causing any damage to the surface.
Top-Quality Cleaning Solutions: Our eco-friendly cleaning solutions are safe for both the environment and your property.
Professional and Reliable: Our team is professional, knowledgeable, and dedicated to delivering superior customer service.
Competitive Pricing: We offer competitive pricing options without compromising on the quality of our services.
Customer Satisfaction: Our ultimate goal is your satisfaction. We strive to exceed your expectations and leave you with a property free of tire marks.
Contact Ultra Roof Cleaning for Tire Mark Removal in Los Angeles
If you're looking for professional tire mark removal services in Los Angeles, Ultra Roof Cleaning is here to help. Our experienced team is ready to tackle any tire mark challenge with precision and expertise. Contact us today to schedule an appointment or to learn more about our services. Say goodbye to unsightly tire marks and hello to a clean, mark-free property!