Building Washing Services in Los Angeles
Oct 13, 2022
Services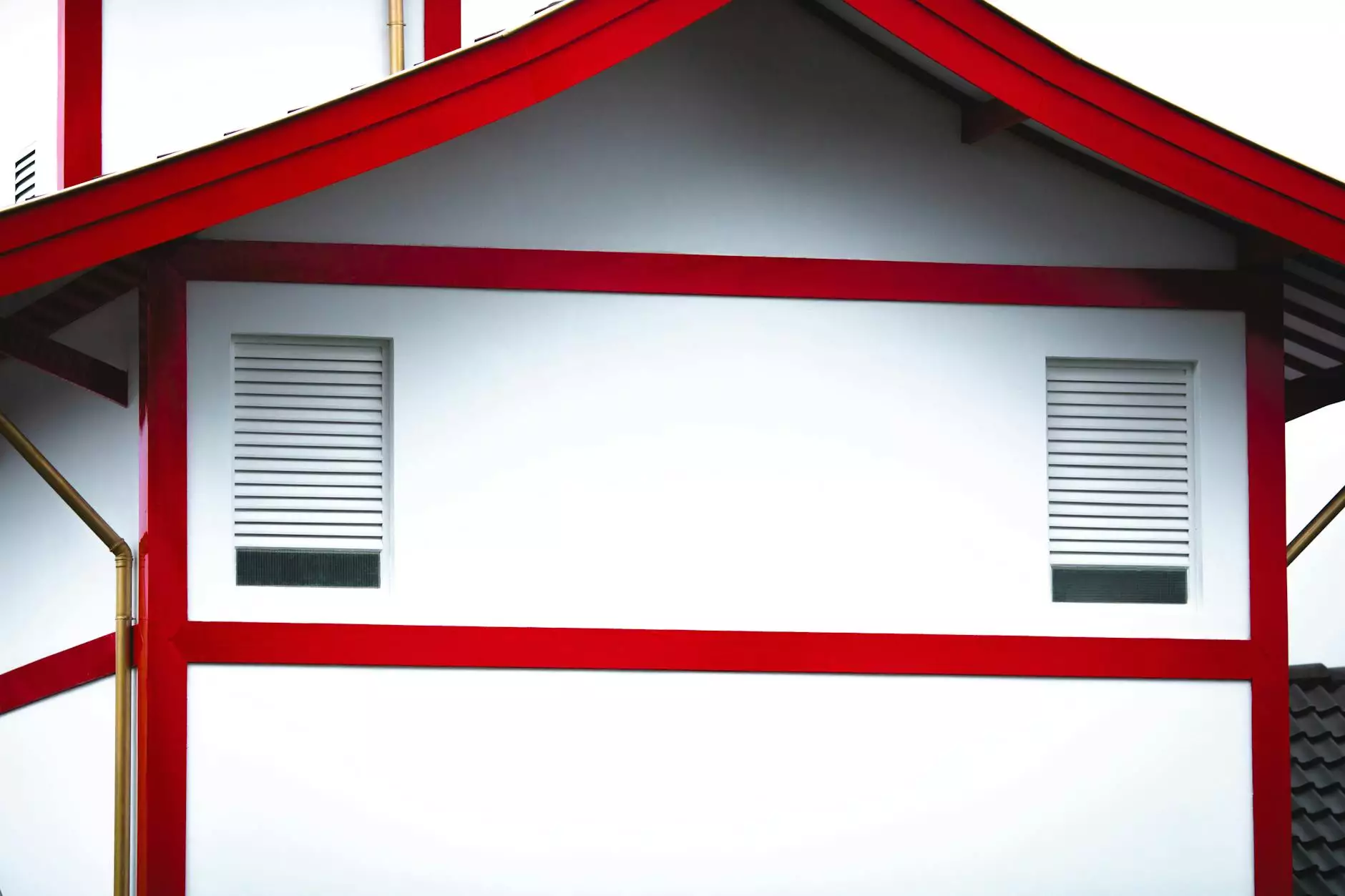 Ultra Roof Cleaning is the leading provider of building washing services in Los Angeles. With years of experience and a team of highly skilled professionals, we are committed to delivering exceptional cleaning solutions for both residential and commercial buildings. Our goal is to help you maintain the cleanliness and integrity of your property, ensuring it looks its best at all times.
Why Choose Ultra Roof Cleaning?
When it comes to building washing, we understand that you have many options to choose from. However, there are several reasons why Ultra Roof Cleaning stands out from the competition:
Expertise: Our team consists of trained and experienced professionals who are well-versed in the latest cleaning techniques and technologies. We have the knowledge and skills to handle any building washing project with utmost proficiency.
Quality Equipment: To deliver exceptional results, we utilize state-of-the-art equipment and tools specifically designed for building washing. This allows us to clean even the most stubborn dirt, grime, and stains effectively.
Comprehensive Services: At Ultra Roof Cleaning, we offer a wide range of building washing services tailored to meet the unique needs of our clients. Whether you have a small residential property or a large commercial building, we have the expertise to handle it.
Environmentally Friendly Practices: We are committed to eco-friendly cleaning practices. Our cleaning solutions are non-toxic, biodegradable, and safe for the environment. We prioritize the health and well-being of our clients and the planet.
Competitive Pricing: We believe in providing exceptional value for our clients. Our building washing services are competitively priced, ensuring you get the best cleaning solution at an affordable rate.
Our Building Washing Process
Our building washing process is designed to deliver outstanding results while ensuring minimal impact on your property. Here's a step-by-step overview of how we carry out our services:
1. Initial Assessment
Before we begin the building washing process, our team will conduct a thorough assessment of your property. This allows us to identify specific areas that require extra attention and develop a customized cleaning plan accordingly.
2. Pre-Cleaning Preparation
Prior to cleaning, we take careful measures to protect your property. We cover delicate plants, furniture, and other items that could be affected by the cleaning process. Our team ensures that all necessary precautions are taken to prevent any damage.
3. Cleaning Solution Application
Our experts use industry-leading cleaning solutions that are specifically formulated for building washing. These solutions effectively break down dirt, mold, mildew, and other contaminants, ensuring a thorough and deep clean.
4. High-Pressure Washing
For surfaces that require high-pressure cleaning, we utilize advanced equipment to remove stubborn stains and grime effectively. Our team has the expertise to adjust the pressure levels based on the specific requirements of each surface.
5. Spot Treatment
In cases where certain areas require extra attention, we provide spot treatment using specialized cleaning solutions. This ensures that even the toughest stains are treated and removed, leaving your building looking pristine.
6. Final Inspection
After completing the cleaning process, our team conducts a thorough inspection to ensure that every corner of your building has been cleaned to our high standards. We take pride in delivering exceptional results and strive for complete customer satisfaction.
Contact Us for Professional Building Washing Services
Don't let dirt and grime take away from the beauty of your property. Contact Ultra Roof Cleaning today for professional building washing services in Los Angeles. We offer free quotes and consultations, so you can discuss your specific needs with our experts. Let us help you maintain a clean and visually appealing building that leaves a lasting impression.