Pressure Washing in Santa Monica: Ultra Roof Cleaning
Jul 19, 2023
Areas Served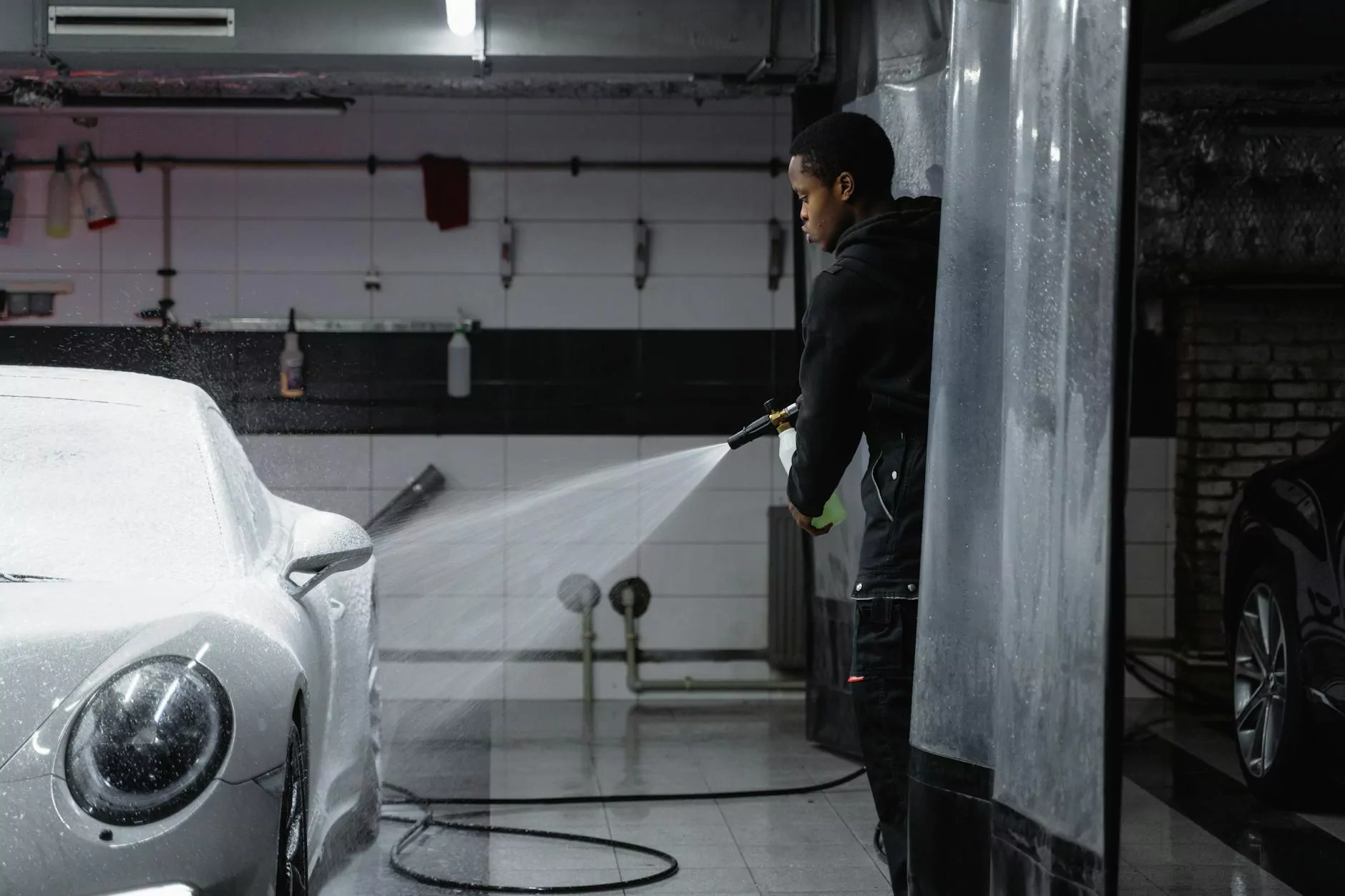 About Ultra Roof Cleaning
Welcome to Ultra Roof Cleaning, your trusted provider of professional pressure washing services in Santa Monica! With years of experience in the industry, we specialize in delivering high-end roof cleaning and restoration services. As the leading company in the area, we are committed to providing exceptional customer satisfaction and delivering outstanding results.
Why Choose Ultra Roof Cleaning?
When it comes to maintaining the appearance and longevity of your roof, Ultra Roof Cleaning stands out from the competition. Here are a few reasons why we are the preferred choice for pressure washing services in Santa Monica:
1. Expertise and Experience
At Ultra Roof Cleaning, we have a team of highly skilled and experienced professionals who are dedicated to delivering top-notch services. Our technicians are trained in the latest pressure washing techniques and use state-of-the-art equipment to ensure the best results.
2. Complete Roof Cleaning Solutions
We offer comprehensive roof cleaning solutions tailored to meet your specific needs. Whether you have a residential or commercial property, our services are designed to remove dirt, grime, moss, and other contaminants that can deteriorate your roof's condition. By removing these elements, we help extend the lifespan of your roof and improve its overall appearance.
3. Environmentally Friendly Approach
At Ultra Roof Cleaning, we prioritize the well-being of our customers and the environment. That's why we utilize eco-friendly cleaning agents and techniques that are safe for both your roof and the surroundings. Our solutions effectively clean your roof without causing any harm to the ecosystem.
4. Competitive Pricing
We understand that affordability is an important factor when considering pressure washing services. That's why Ultra Roof Cleaning strives to offer competitive pricing options without compromising on the quality of our work. We provide transparent quotes and ensure there are no hidden charges.
5. Exceptional Customer Service
Customer satisfaction is our top priority. We believe in delivering not only outstanding results but also exceptional customer service. Our friendly and knowledgeable team is always ready to address any queries or concerns you may have. We value your feedback and strive to exceed your expectations with every project.
Our Services in Santa Monica
As a reputable pressure washing company in Santa Monica, Ultra Roof Cleaning offers a wide range of services to cater to different cleaning needs. Our services include:
Roof pressure washing and cleaning
Roof moss and algae removal
Gutter cleaning and maintenance
Exterior house washing
Deck and patio cleaning
Whether you need a thorough roof cleaning or want to enhance the appearance of your property, our professional team has the expertise to handle it all. We pay attention to detail and guarantee exceptional results that will leave your roof looking pristine.
Contact Ultra Roof Cleaning Today
If you're in need of pressure washing services in Santa Monica, don't hesitate to contact Ultra Roof Cleaning today. We offer free quotes and are more than happy to discuss your specific requirements. Let us take care of your roof cleaning needs and bring back the beauty of your property. Reach out to us now!
Ultra Roof Cleaning - Trusted pressure washing services in Santa Monica
Contact: 123-456-7890 | Email: [email protected]