Spotless Window Cleaning In Los Angeles - Ultra Roof Cleaning
Jan 16, 2020
Services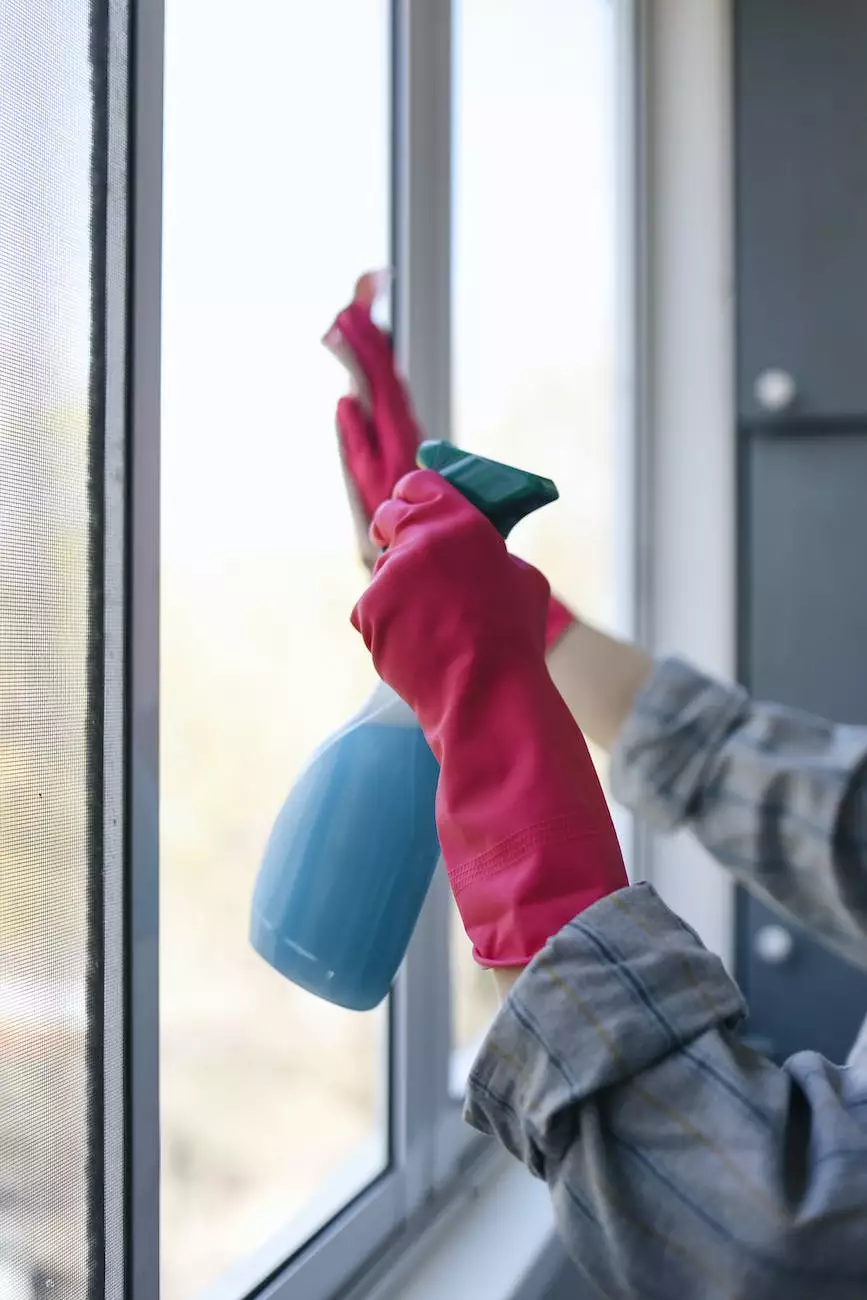 The Leading Window Cleaning Service in Los Angeles
Ultra Roof Cleaning is proud to offer the finest window cleaning services in Los Angeles. With a team of highly skilled professionals and state-of-the-art equipment, we are committed to delivering exceptional results for both residential and commercial clients. Whether you need window cleaning for your home or business, we have the expertise to leave your windows spotless and crystal clear.
Why Choose Ultra Roof Cleaning?
When it comes to window cleaning in Los Angeles, Ultra Roof Cleaning stands out from the competition. Here are a few reasons why we are the go-to choice for many:
1. Unmatched Expertise:
Our team consists of highly trained professionals with extensive experience in the window cleaning industry. We stay updated with the latest techniques and strive for perfection in every job we undertake.
2. High-Quality Equipment:
We understand that using the right tools is crucial to achieve outstanding results. That's why we invest in top-of-the-line equipment, including professional-grade squeegees, ladders, and eco-friendly cleaning solutions, to ensure your windows receive the best care.
3. Attention to Detail:
At Ultra Roof Cleaning, we believe that a truly spotless window requires meticulous attention to detail. We don't cut corners or rush through the process. Each window is thoroughly cleaned, including the frames, tracks, and screens, to provide a comprehensive cleaning experience.
4. Reliable and Trustworthy:
Our reputation is built on trust and reliability. We arrive on time, complete the job efficiently, and respect your property. You can count on us to deliver excellent customer service and exceed your expectations.
5. Competitive Pricing:
Although our window cleaning services are of the highest quality, we believe in fair and competitive pricing. We offer transparent pricing without any hidden charges, ensuring you get the best value for your investment.
Our Window Cleaning Process
At Ultra Roof Cleaning, we follow a meticulous window cleaning process to ensure exceptional results:
1. Assessment and Preparation:
Our team will assess your windows, taking note of any unique requirements or challenges. We will prepare the area by moving furniture, covering surfaces, and protecting your property from any potential damage.
2. Window Scrubbing:
We start the cleaning process by using a gentle scrubbing technique to remove dirt, grime, and debris from the window surfaces. This step ensures that the windows are thoroughly cleaned before proceeding further.
3. Squeegee Cleaning:
Next, our experts use professional-grade squeegees to remove water and cleaning solutions from the glass, leaving behind a streak-free shine. Our skilled technicians have the expertise to achieve impeccable results.
4. Frame and Track Cleaning:
To provide a comprehensive cleaning experience, we pay attention to the window frames and tracks as well. Our team meticulously cleans these areas to ensure there is no accumulated dirt or debris left behind.
5. Screen Cleaning:
If your windows have screens, we will remove and clean them separately. This step ensures that your screens are free from dust and grime, allowing maximum airflow and unobstructed views.
6. Final Inspection:
Before completing the job, our team performs a final inspection to ensure every window meets our high standards of cleanliness. We won't consider the job done until we achieve a spotless and streak-free finish.
Contact Us for Spotless Window Cleaning in Los Angeles
Experience the unparalleled window cleaning services of Ultra Roof Cleaning today. Whether you need residential or commercial window cleaning in Los Angeles, we are here to deliver exceptional results. Contact us now to schedule an appointment or request a free estimate. Trust us for a crystal clear view!