Window Cleaning Services in Monterey Peninsula
Dec 31, 2018
Services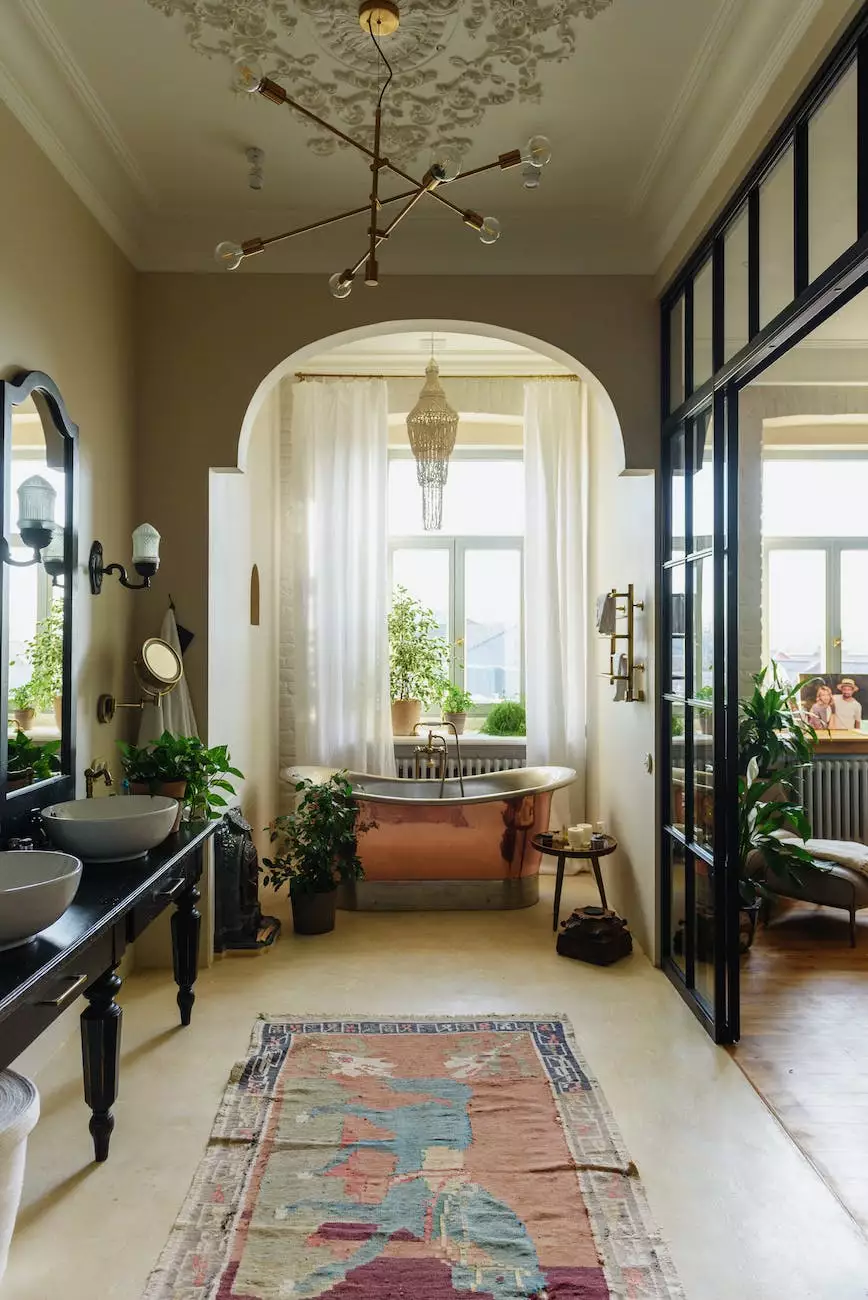 Welcome to Ultra Roof Cleaning, the leading provider of window cleaning services in Monterey Peninsula and surrounding areas. With our expertise in the cleaning industry, we take pride in delivering exceptional window cleaning solutions that exceed our clients' expectations. Whether you need window cleaning for your home or business, we have the skills, tools, and experience to make your windows shine like new.
Professional Window Washers
When it comes to window cleaning, hiring professionals is essential to achieve the best results. Our team of highly trained window washers at Ultra Roof Cleaning is dedicated to providing top-notch services that enhance the appearance of your property. We understand the importance of having clean windows, not only for aesthetic purposes but also for maintaining a healthy and comfortable environment.
Residential Window Cleaning
Your home is your sanctuary, and we believe that clean windows play a significant role in creating a welcoming and refreshing ambiance. Our residential window cleaning services are tailored to meet your specific needs, ensuring thorough cleaning and spotless windows. Whether you have single or multi-story windows, our skilled technicians use industry-leading equipment and eco-friendly cleaning solutions to deliver exceptional results.
Commercial Window Cleaning
In the business world, first impressions matter. Dirty or streaky windows can affect the overall image of your company and detract from a professional appearance. At Ultra Roof Cleaning, we offer comprehensive commercial window cleaning services to help businesses maintain a clean and polished look. Our expert team understands the unique challenges of commercial properties and is equipped to handle projects of all sizes.
The Ultra Roof Cleaning Difference
What sets Ultra Roof Cleaning apart from other window cleaning service providers in Monterey Peninsula? It's our commitment to excellence, attention to detail, and customer satisfaction. We believe in delivering the best quality service with a personal touch, ensuring that each client receives an exceptional experience from start to finish.
Comprehensive Window Cleaning Process
Our window cleaning process involves a systematic approach to ensure thorough and efficient cleaning. We carefully inspect each window to identify any specific requirements or areas of concern. Our skilled technicians use professional-grade tools and high-quality cleaning solutions to remove dirt, grime, and streaks, leaving your windows crystal clear and pristine.
Safe and Eco-Friendly Practices
At Ultra Roof Cleaning, we prioritize safety and the environment. We adhere to strict safety protocols to protect both our team and your property during the cleaning process. Additionally, we use eco-friendly cleaning products that are safe for your windows, family, and the planet. Our commitment to sustainability sets us apart as a responsible service provider.
Customer Satisfaction Guaranteed
Your satisfaction is our utmost priority. We strive to ensure that every client is completely satisfied with our window cleaning services. If for any reason you're not happy with the results, our team will work diligently to address your concerns and make things right. We value your trust and aim to build long-lasting relationships with every client we serve.
Contact Ultra Roof Cleaning Today
Don't let dirty windows tarnish the appearance of your property. Trust Ultra Roof Cleaning for all your window cleaning needs in Monterey Peninsula. Whether you're a homeowner or a business owner, our dedicated team is ready to make your windows sparkle. Contact us today to schedule an appointment or request a free quote. Experience the difference of professional window cleaning with Ultra Roof Cleaning!
Window Cleaning Services: Residential and Commercial
Service Areas: Monterey Peninsula and Surrounding Areas
Quality Assurance: Exceptional Results and Customer Satisfaction Guaranteed
Environmentally Friendly: Eco-Friendly Practices and Safe Cleaning Products
Contact Information: Phone: 123-456-7890 | Email: [email protected]