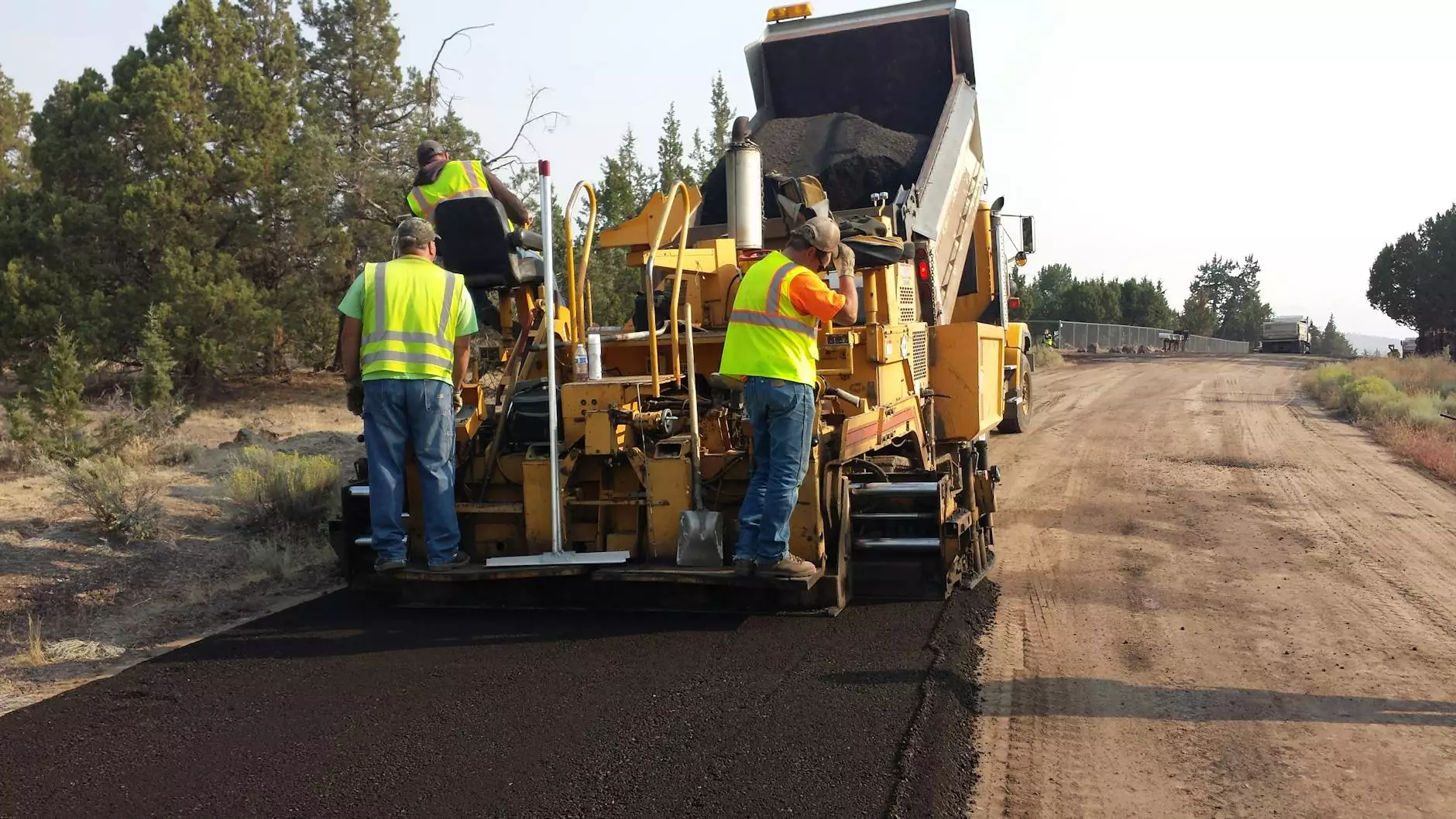 The Importance of Paver Cleaning and Sealing
Pavers are a popular choice for outdoor spaces due to their durability, versatility, and aesthetic appeal. However, over time, they can accumulate dirt, grime, mold, moss, weeds, and other contaminants that not only diminish their beauty but also compromise their integrity.
Regular paver cleaning and sealing is crucial to maintain the longevity and visual appeal of your outdoor areas, including driveways, patios, walkways, pool decks, and more. It not only removes unsightly stains but also provides a protective layer against harsh weather conditions, UV radiation, oil spills, and color fading.
Professional Paver Cleaning Services
At Ultra Roof Cleaning, we specialize in delivering high-quality paver cleaning and sealing services in the Los Angeles area. Our expert team understands the unique challenges posed by local climate and environmental factors and employs industry-leading techniques and eco-friendly products to ensure the best outcomes for your pavers.
Thorough Cleaning Process
We begin our paver cleaning process by assessing the condition of your surfaces and identifying any underlying issues. Our team then thoroughly removes dirt, grime, and deep-seated stains using state-of-the-art pressure washing equipment, allowing your pavers to regain their original vibrancy.
Mold and Weed Removal
Mold and weeds not only compromise the appearance of your pavers but also weaken their structure. Our professionals meticulously eliminate any traces of mold and weeds, preventing further growth and ensuring a safe and visually appealing outdoor space.
Paver Sealing and Protection
After a comprehensive cleaning, we apply a high-quality paver sealer to protect your surfaces from future damage. Our sealants act as a barrier against water penetration, oil stains, color fading, and other common issues, extending the lifespan of your pavers and reducing maintenance requirements.
Why Choose Ultra Roof Cleaning?
When it comes to paver cleaning and sealing services, Ultra Roof Cleaning stands out from the competition. Here are a few reasons why we are the top choice for residents and businesses in Los Angeles:
Experience and Expertise
With years of experience in the industry, we have honed our skills and knowledge to deliver outstanding results. Our team members are well-trained professionals who understand the complexities of paver cleaning and sealing, ensuring meticulous workmanship and attention to detail.
Advanced Equipment
We invest in state-of-the-art equipment and tools to provide efficient and effective paver cleaning and sealing services. By staying up-to-date with the latest industry advancements, we can tackle even the most challenging projects and deliver exceptional outcomes.
Eco-Friendly Approach
At Ultra Roof Cleaning, we prioritize sustainability and the well-being of our clients and the environment. Our cleaning solutions and sealants are eco-friendly, ensuring that your outdoor spaces are not only beautifully restored but also safe for children, pets, and the surrounding ecosystem.
Customer Satisfaction
We take pride in our commitment to customer satisfaction. Our team goes above and beyond to understand your specific needs and deliver personalized solutions tailored to your preferences and budget. Your happiness and the long-term success of your pavers are our top priorities.
Contact Us for a Free Estimate Today
Don't let dirty or deteriorating pavers ruin the beauty of your outdoor spaces. Trust the experts at Ultra Roof Cleaning for professional paver cleaning and sealing services in Los Angeles.
Contact us today for a free estimate or to learn more about how our services can transform your pavers into stunning, long-lasting features of your property.
Keywords: paver cleaning, paver sealing, Los Angeles, outdoor spaces, Ultra Roof Cleaning, business and consumer services, cleaning