Window Cleaning & Low Pressure House Washing in Sherman Oaks, CA - Ultra Roof Cleaning
Feb 12, 2021
Services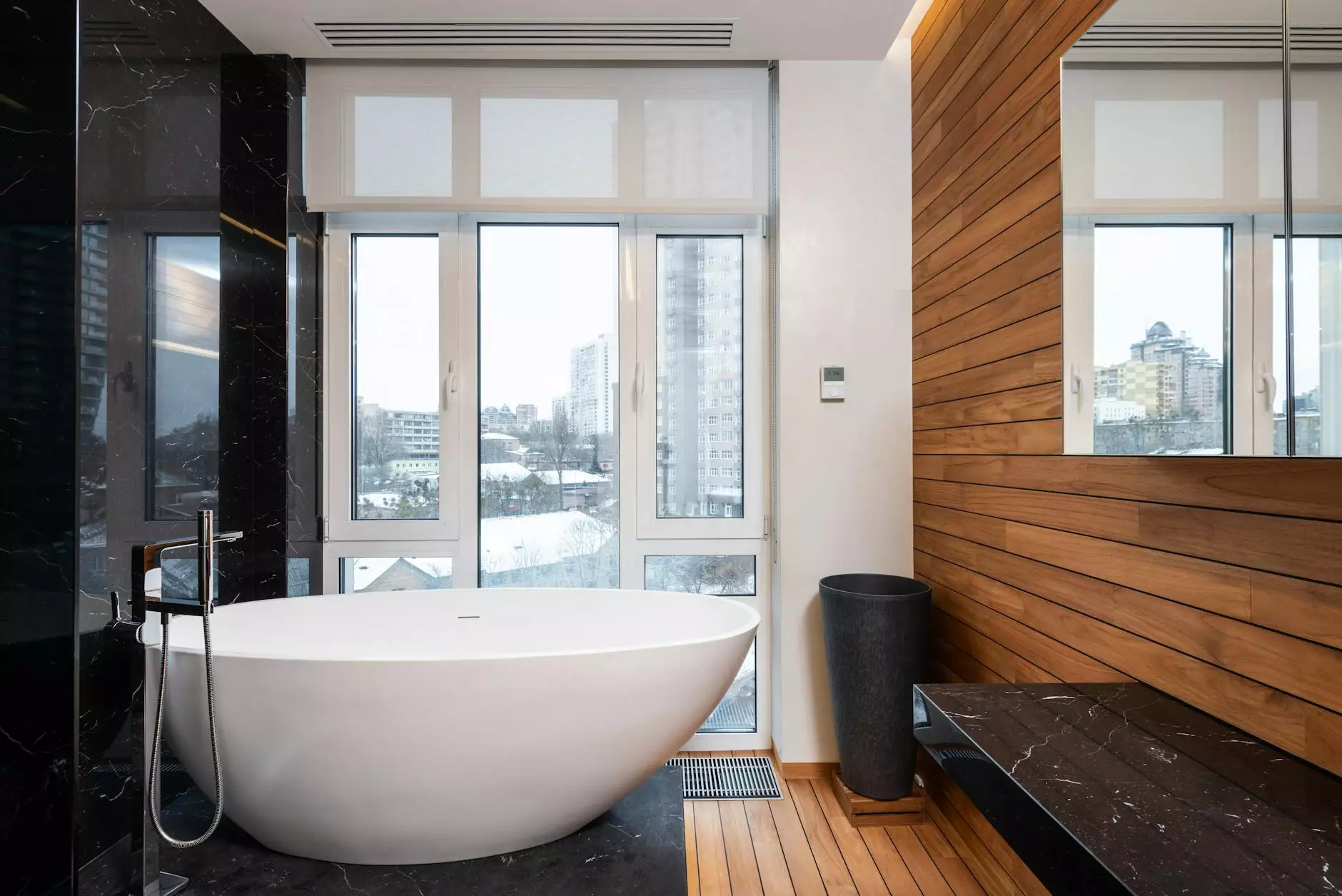 Top-Quality Window Cleaning Services in Sherman Oaks, CA
At Ultra Roof Cleaning, we take pride in providing top-quality window cleaning services to the residents of Sherman Oaks, CA. Our team of experienced professionals is dedicated to leaving your windows crystal clear and spotless.
With our state-of-the-art equipment and proven techniques, we can efficiently clean windows of all shapes and sizes. Whether you have a small residential property or a large commercial building, we have the expertise to handle any window cleaning job.
Our window cleaning process involves a thorough inspection of your windows, followed by a meticulous cleaning using eco-friendly cleaning solutions. We pay attention to every detail, ensuring that your windows are not only clean but also free from streaks and smudges.
Benefits of Professional Window Cleaning
Having your windows professionally cleaned offers numerous benefits:
Enhanced Curb Appeal: Clean windows can significantly enhance the curb appeal of your property, making it more attractive to visitors and potential buyers.
Better Energy Efficiency: Dirty windows can obstruct natural light, leading to increased reliance on artificial lighting and higher energy bills. Clean windows allow maximum light penetration, reducing your energy usage.
Increased Lifespan: Regular professional cleaning can help extend the lifespan of your windows by preventing the buildup of dirt, grime, and corrosive substances.
Improved Indoor Air Quality: Clean windows allow natural ventilation and help minimize the accumulation of dust and allergens inside your home or office.
Expert Low Pressure House Washing Services in Sherman Oaks, CA
In addition to our top-notch window cleaning services, Ultra Roof Cleaning also offers expert low pressure house washing services in Sherman Oaks, CA. Our gentle yet effective cleaning techniques ensure that your home looks brand new without causing any damage to the exterior surfaces.
Over time, your home's exterior can accumulate dirt, mold, mildew, and other pollutants that dull its appearance. Our low pressure house washing technique is designed to remove these unsightly contaminants and restore your home's beauty.
Whether you have vinyl siding, brick, stucco, or any other exterior surface, our skilled professionals will customize the cleaning process to ensure optimal results. We use eco-friendly cleaning solutions that are safe for your family, pets, and the environment.
The Advantages of Low Pressure House Washing
Low pressure house washing offers a range of advantages:
Preserves the Integrity of Surfaces: Our low pressure washing technique gently cleans the exterior surfaces without causing any damage, preserving the integrity of your home's siding, paint, and other materials.
Removes Stubborn Stains and Mold: Our specialized cleaning solutions effectively remove stubborn stains, mold, mildew, algae, and other contaminants, leaving your home looking fresh and revitalized.
Prevents Damage and Costly Repairs: Regular low pressure house washing prevents the accumulation of dirt, grime, and pollutants that can cause long-term damage to your home. This helps you avoid costly repairs and maintenance down the line.
Healthier Living Environment: Removing mold, mildew, and other allergens from your home's exterior surfaces improves the overall indoor air quality, providing a healthier living environment for you and your family.
Contact Ultra Roof Cleaning for a Free Quote Today!
When it comes to professional window cleaning and low pressure house washing in Sherman Oaks, CA, Ultra Roof Cleaning is your go-to solution. With our attention to detail, quality workmanship, and commitment to customer satisfaction, we guarantee exceptional results.
Contact us today for a free quote and let us transform your home or business with our expert cleaning services.
Call us at (XXX) XXX-XXXX or email [email protected] to schedule an appointment or discuss your cleaning needs.