Paver Sealing in Los Angeles
Dec 17, 2021
Services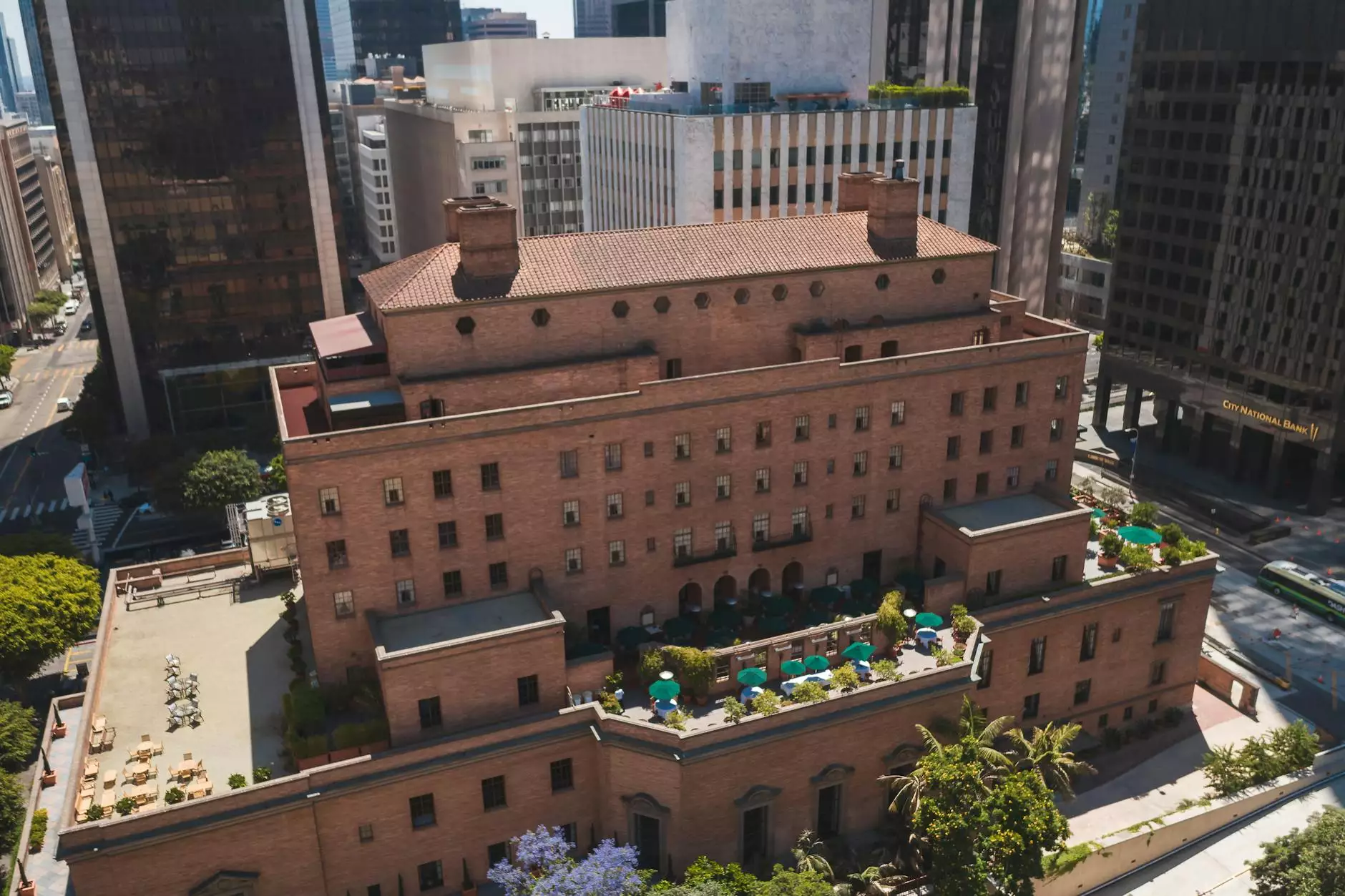 Protect Your Pavers with Professional Sealing Services
At Ultra Roof Cleaning, we understand the importance of maintaining the beauty and longevity of your paved surfaces. That's why we offer top-notch paver sealing services in Los Angeles. With our expertise and high-quality sealants, we can protect your pavers from damages caused by weather, wear and tear, and other external factors.
Why Choose Ultra Roof Cleaning for Paver Sealing?
When it comes to paver sealing, you need a company you can trust. Ultra Roof Cleaning is a leader in the cleaning industry, specializing in business and consumer services. Here are a few reasons why we stand out:
Experience: With over a decade of experience in the industry, we have the knowledge and expertise to deliver exceptional results.
Quality Sealants: We use only the highest quality sealants that are specifically designed for paver sealing. These sealants provide long-lasting protection and enhance the appearance of your pavers.
Skilled Team: Our team of highly trained professionals is dedicated to delivering outstanding service and exceeding customer expectations.
Advanced Techniques: We employ advanced techniques and state-of-the-art equipment to ensure precise and thorough sealing for every project.
Affordable Pricing: Our paver sealing services are competitively priced, offering great value for the quality and expertise we provide.
Customer Satisfaction: We prioritize customer satisfaction and strive to build long-term relationships with our clients through our exceptional services.
The Benefits of Paver Sealing
Paver sealing offers numerous benefits that can significantly enhance the appearance and functionality of your paved surfaces. Some of these benefits include:
1. Protection from Elements
Pavers are constantly exposed to various elements like sunlight, rain, and dirt. Over time, these elements can cause fading, discoloration, and even structural damage. By sealing your pavers, you provide a protective barrier that prevents such damages, extending their lifespan.
2. Stain Resistance
Sealed pavers are more resistant to stains caused by spills, oil leaks, or other substances. The sealant acts as a barrier, making it easier to clean and maintain your paved surfaces.
3. Enhanced Color and Appearance
Applying a sealant can enhance the natural color and beauty of your pavers, giving them a vibrant and fresh look. This revitalization can significantly improve the curb appeal of your property.
4. Weed and Moss Prevention
Paver sealing helps inhibit weed and moss growth between the pavers. The sealant reduces the chances of these unwanted plants taking root, saving you time and effort on regular cleaning and maintenance.
5. Easy Maintenance
Sealed pavers are much easier to clean and maintain. The smooth and protected surface allows for quick removal of dirt, debris, and stains, leaving your pavers looking pristine.
Our Paver Sealing Process
At Ultra Roof Cleaning, we follow a meticulous process to ensure the best results for your paver sealing project. Here's an overview of our process:
1. Inspection and Preparation
Our team will thoroughly inspect your pavers, checking for any damages or areas that require repair. We will then prepare the surface by removing any dirt, moss, or weeds, ensuring a clean and smooth base for sealing.
2. Application of High-Quality Sealant
Using top-of-the-line sealants, we apply a generous and even coating to your pavers, covering all the nooks and crannies. Our experts ensure precise application for maximum coverage and protection.
3. Drying and Curing
After applying the sealant, we allow sufficient time for it to dry and cure. This ensures a strong and durable bond with your pavers, providing long-lasting protection.
4. Final Inspection
Once the sealant has fully cured, our team performs a final inspection to ensure the quality and integrity of the sealing job. We make sure everything is in top-notch condition before considering the project complete.
Contact Us for Professional Paver Sealing Services in Los Angeles
When it comes to paver sealing in Los Angeles, Ultra Roof Cleaning is your trusted partner. We take pride in our ability to deliver exceptional results, protecting and enhancing the beauty of your paved surfaces.
Don't compromise on the quality of your paver sealing. Contact Ultra Roof Cleaning today for a free quote and let our experts take care of all your paver sealing needs.