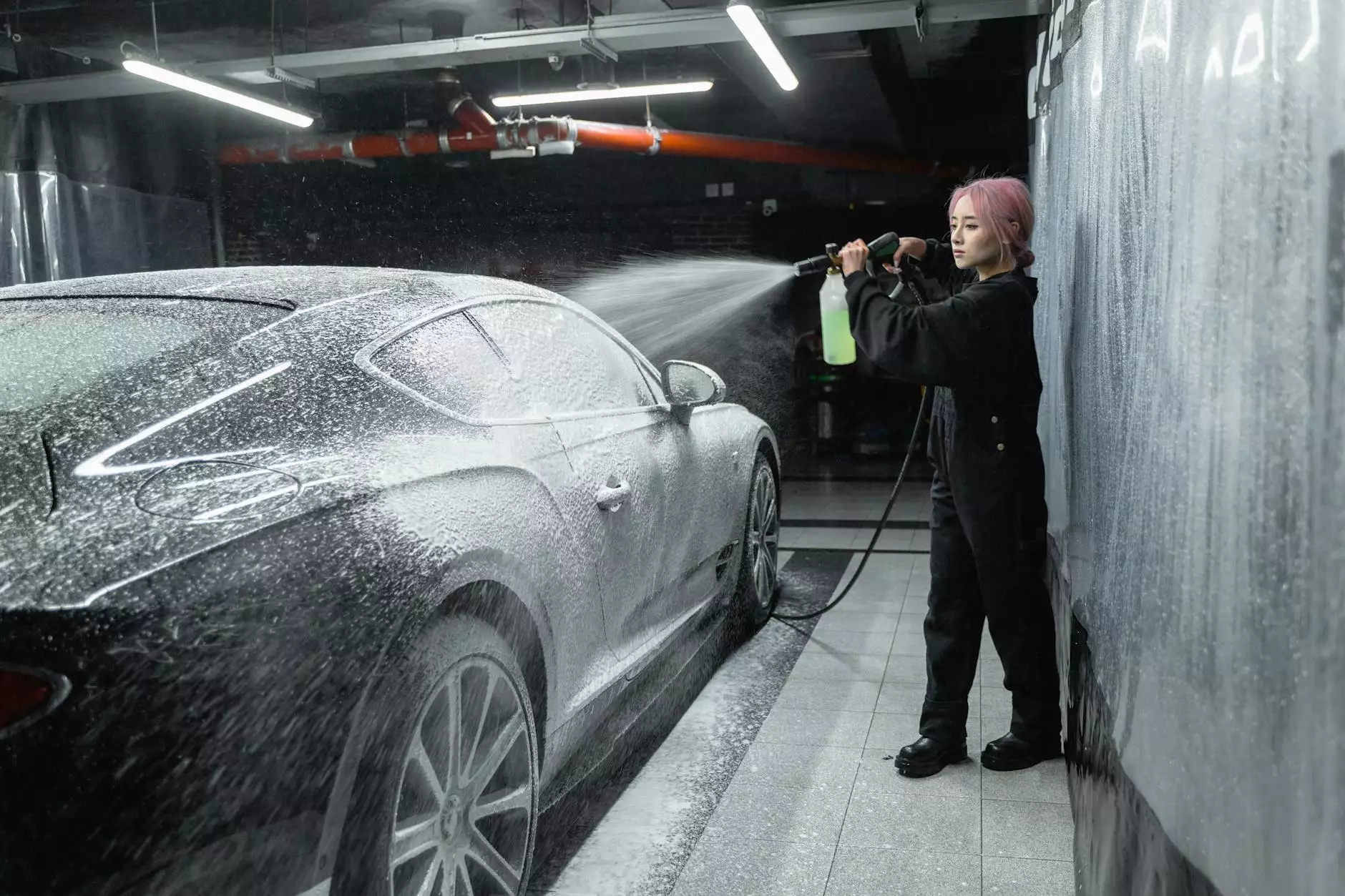 Experience Exceptional Pressure Washing Services with Ultra Roof Cleaning
Welcome to Ultra Roof Cleaning, the premier provider of top-notch pressure washing services in Los Angeles. With years of experience and a commitment to excellence, we pride ourselves on delivering clean and pristine surfaces for both residential and commercial properties.
Why Choose Ultra Roof Cleaning?
When it comes to pressure washing in Los Angeles, Ultra Roof Cleaning stands out from the competition. Our dedication to customer satisfaction, meticulous attention to detail, and use of advanced techniques is what sets us apart.
State-of-the-Art Equipment
At Ultra Roof Cleaning, we only utilize cutting-edge pressure washing equipment to ensure outstanding results. Our high-powered machines effectively remove dirt, grime, mold, and other unsightly pollutants from various surfaces, leaving them looking as good as new.
Eco-Friendly Solutions
We understand the importance of protecting the environment, which is why our pressure washing solutions are eco-friendly. We use biodegradable detergents and cleaners that are safe for both your property and the surrounding ecosystem.
Trained and Skilled Team
All our technicians are highly trained professionals who have extensive experience in the pressure washing industry. They have the knowledge and expertise to handle any cleaning challenge with efficiency and precision. Rest assured that your property is in capable hands when you choose Ultra Roof Cleaning.
Comprehensive Pressure Washing Services
At Ultra Roof Cleaning, we offer a wide range of pressure washing services to meet all your cleaning needs. Whether you require roof cleaning, driveway cleaning, siding cleaning, or any other exterior surface cleaning, we have the expertise to deliver exceptional results.
Residential and Commercial Solutions
We cater to both residential and commercial clients, providing tailored pressure washing solutions for all types of properties. From single-family homes to large commercial buildings, our team has the skills and equipment to handle projects of any size or complexity.
Unparalleled Customer Satisfaction
Customer satisfaction is our top priority. We go above and beyond to ensure that every client is thrilled with the results of our pressure washing services. From the initial consultation to the final walkthrough, we strive to exceed your expectations and leave you with a spotlessly clean property.
Contact Ultra Roof Cleaning for Your Pressure Washing Needs
Are you ready to transform the appearance of your property with professional pressure washing in Los Angeles? Don't settle for subpar results, choose Ultra Roof Cleaning for superior service and outstanding outcomes.
Contact our friendly team today to discuss your pressure washing requirements and receive a free, no-obligation quote. Let us help you maintain the cleanliness and beauty of your residential or commercial property!