Fresno Pressure Washing Services You Can Depend On
Aug 30, 2019
Services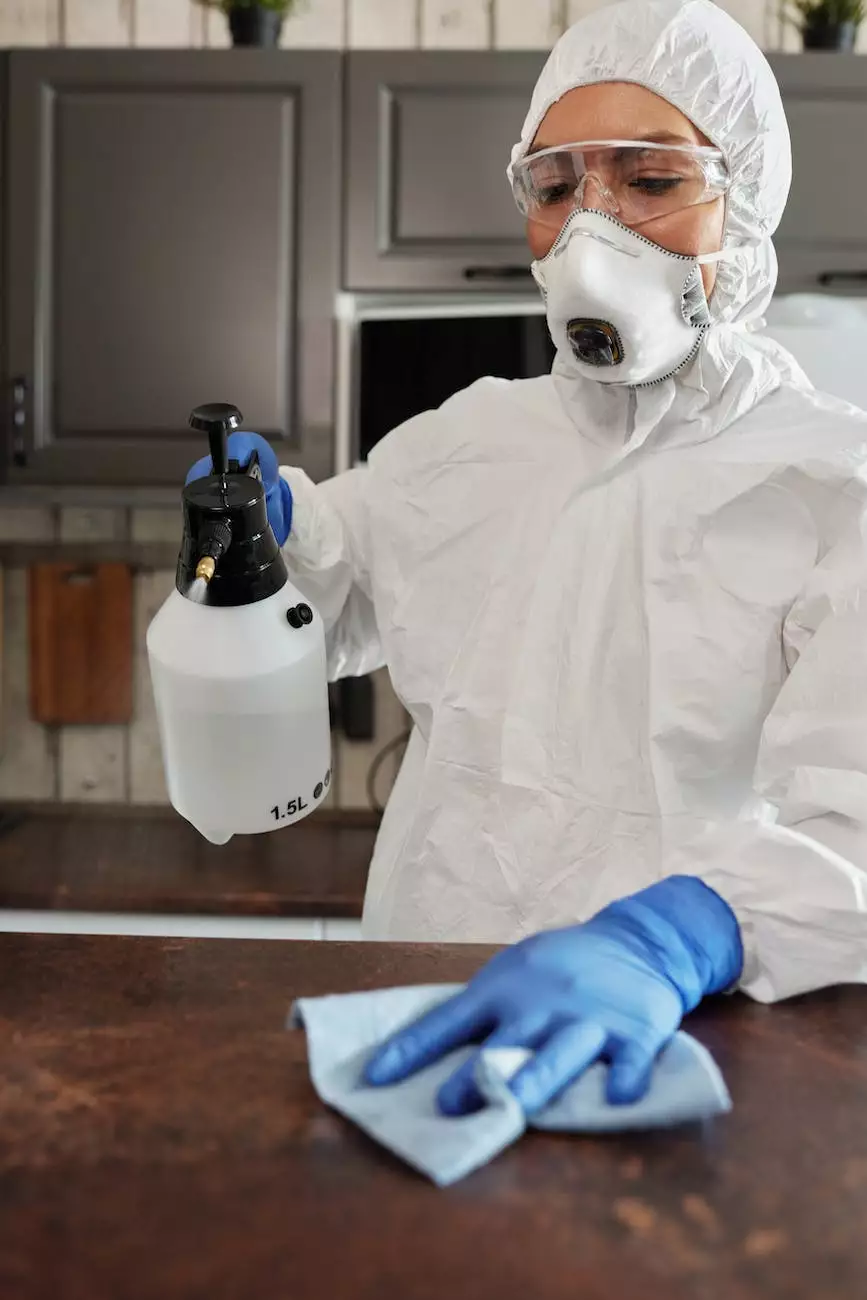 Introduction to Ultra Roof Cleaning
Welcome to Ultra Roof Cleaning, your trusted provider of professional pressure washing services in Fresno and the surrounding areas. With years of experience and a commitment to exceptional customer satisfaction, we are dedicated to transforming the appearance and longevity of your property through our comprehensive cleaning solutions.
Why Choose Ultra Roof Cleaning?
When it comes to pressure washing services, reliability and quality are of utmost importance. At Ultra Roof Cleaning, we take pride in offering top-notch services tailored to meet your specific needs. Here are several reasons why you should choose us:
1. Highly Skilled and Trained Technicians
Our team of highly skilled and trained technicians possesses the expertise and knowledge to effectively handle a wide range of pressure washing tasks. Whether it's removing stubborn dirt, grime, or mold, we have the necessary tools and techniques to restore the pristine look of your property.
2. State-of-the-Art Equipment
Utilizing the latest advancements in pressure washing technology, we ensure efficient and thorough cleaning processes. Our state-of-the-art equipment, combined with environmentally friendly cleaning solutions, allows us to deliver exceptional results while minimizing any potential harm to the surroundings.
3. Comprehensive Exterior Cleaning Services
As a leading provider of pressure washing services, Ultra Roof Cleaning offers a comprehensive range of exterior cleaning solutions. From roofs and siding to driveways and decks, we have the expertise to tackle even the toughest cleaning challenges. Our goal is to enhance the curb appeal of your property and protect it from potential damage caused by dirt, moss, algae, and other contaminants.
4. Timely and Reliable
We understand the importance of your time and strive to complete all projects in a timely manner. We value punctuality and reliability, ensuring that we arrive at your property as scheduled and complete the cleaning process efficiently. Our team works diligently to minimize disruptions and inconvenience, allowing you to enjoy the benefits of a clean and refreshed property without unnecessary delays.
5. Competitive Pricing and Free Estimates
Ultra Roof Cleaning offers competitive pricing to make our pressure washing services accessible to homeowners and businesses alike. We believe in transparent pricing, and that's why we provide free estimates for all our projects. Our pricing is fair and competitive, without compromising the quality of workmanship and customer satisfaction.
Our Pressure Washing Process
At Ultra Roof Cleaning, we follow a meticulous pressure washing process to ensure outstanding results. Here's an overview of our process:
1. Property Assessment
First, we conduct a thorough assessment of your property to identify the areas that require pressure washing. This allows us to understand the extent of the cleaning required and tailor our services accordingly.
2. Surface Preparation
Before starting the pressure washing, we carefully prepare the surfaces to be cleaned. This includes removing any debris, covering delicate plants or objects, and applying necessary cleaning agents to optimize the cleaning process.
3. Pressure Washing
Using our advanced equipment, we commence the pressure washing process. Our technicians have the skills and experience to adjust the pressure levels according to the specific surface being cleaned, ensuring optimal cleaning without causing any damage.
4. Spot Treatment and Detailing
In cases where we encounter stubborn stains or areas that require extra attention, we provide spot treatments to ensure a thorough and uniform cleaning. Our attention to detail sets us apart, ensuring no nook or cranny is left untouched.
5. Final Inspection
Once the pressure washing is complete, we conduct a final inspection to ensure that all surfaces have been adequately cleaned to our high standards. We take pride in our workmanship and will only consider the job done when you are fully satisfied with the results.
Contact Ultra Roof Cleaning Today
If you're looking for dependable pressure washing services in Fresno, choose Ultra Roof Cleaning. With our expertise, dedication, and commitment to customer satisfaction, we are your go-to solution for all your exterior cleaning needs. Contact us today for a free estimate and let us transform your property into a spotless and visually appealing space.