Solar Guard - Solar Panel Pressure Washing Palm Desert, CA
Nov 8, 2019
Power Washing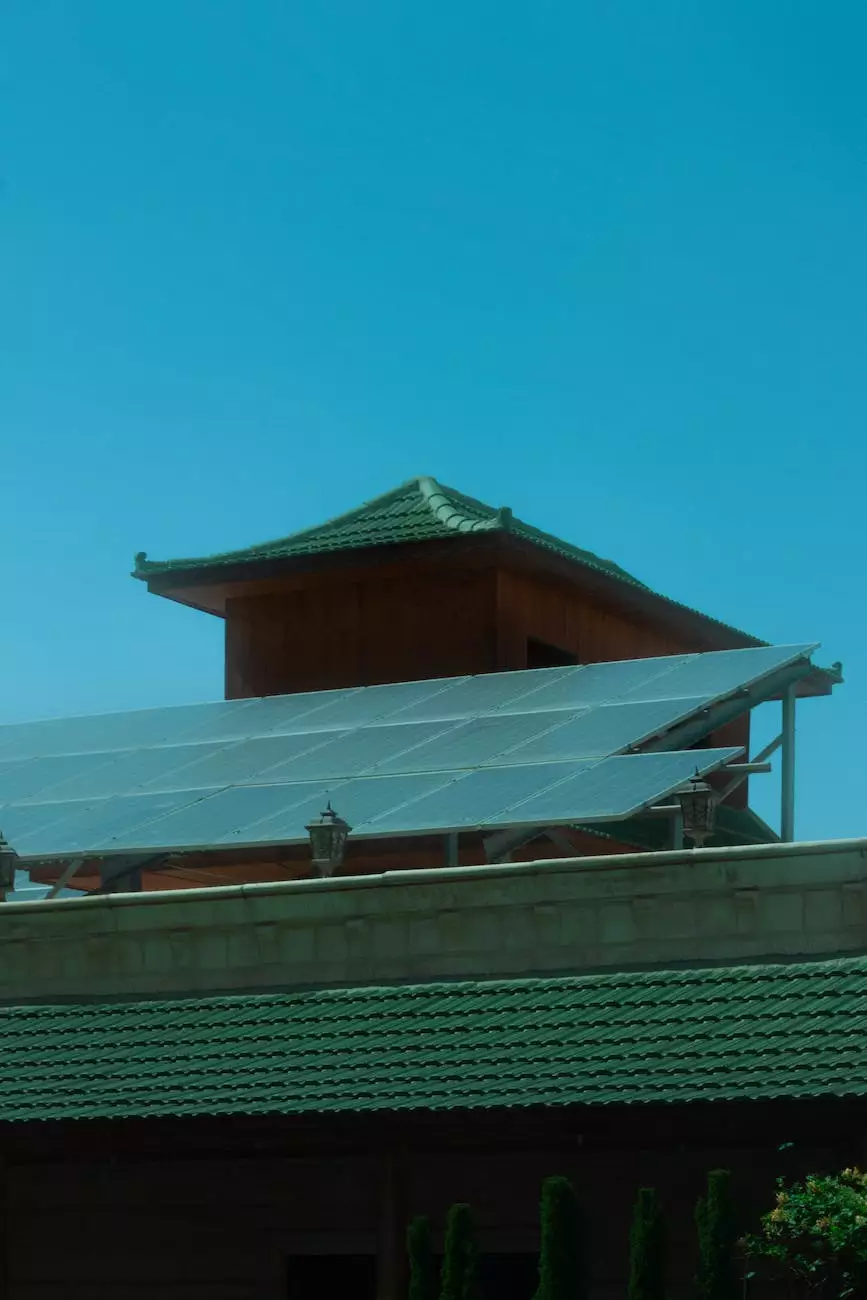 Introduction
Welcome to Solar Guard, your premier choice for solar panel pressure washing in Palm Desert, CA. We provide top-notch cleaning services that ensure your solar panels stay in optimal condition and maximize their energy efficiency. At Ultra Roof Cleaning, we understand the importance of clean solar panels and offer comprehensive maintenance solutions to businesses and consumers.
The Benefits of Solar Panel Pressure Washing
Solar panels are a significant investment, and regular maintenance is crucial to ensure their longevity and optimal performance. Over time, dirt, dust, bird droppings, and other debris accumulate on the surface of solar panels, reducing their efficiency and output. Solar panel pressure washing is an effective and eco-friendly method to remove these contaminants and restore their functionality.
1. Enhanced Energy Production
Clean solar panels can generate more electricity compared to dirty ones. By removing dirt and debris, solar panel pressure washing helps to increase energy production and maximize the return on your investment. Our team at Solar Guard is equipped with advanced cleaning equipment and techniques to ensure the highest level of cleanliness for your solar panels.
2. Prolonged Lifespan
Regular maintenance, including professional pressure washing, can extend the lifespan of your solar panels. The accumulation of dirt and grime over time can lead to corrosion and damage to the delicate components of the panels. By keeping your solar panels clean, you can avoid costly repairs or premature replacements.
3. Cost Savings
Clean solar panels operate more efficiently, leading to increased energy production and reduced electricity bills. By harnessing the full potential of your solar panels through pressure washing, you can enjoy significant cost savings in the long run.
The Solar Panel Pressure Washing Process
At Solar Guard, we follow a meticulous process to ensure thorough and efficient cleaning of your solar panels:
1. Assessment
Our experienced technicians will begin by assessing the condition of your solar panels to identify any specific cleaning needs or potential issues. This step enables us to tailor our cleaning approach and use the most suitable equipment and products for your panels.
2. Pre-cleaning Preparation
We will prepare the surrounding area to protect your property and prevent any damage during the cleaning process. This may involve covering nearby plants or delicate surfaces.
3. Gently Remove Debris
Using specialized tools, we will gently remove dirt, dust, leaves, bird droppings, and other debris from the surface of your solar panels. Our cleaning techniques effectively eliminate contaminants without causing any harm to the panels.
4. Thorough Rinse
After the initial debris removal, we will carefully rinse your solar panels with water to ensure that all remaining residue is completely washed away. This step guarantees a spotless and streak-free finish.
5. Final Inspection
Once the cleaning process is complete, our technicians will inspect your solar panels to ensure they are in optimal condition. We take pride in delivering exceptional cleaning results and will address any concerns or provide recommendations for future maintenance.
Choose Solar Guard for Reliable Solar Panel Pressure Washing
When it comes to solar panel pressure washing in Palm Desert, CA, trust no other than Solar Guard, a division of Ultra Roof Cleaning. Our expertise, attention to detail, and commitment to customer satisfaction set us apart from the competition. By choosing us, you can expect:
Highly skilled technicians with extensive experience in solar panel cleaning
Cutting-edge equipment and environmentally-friendly cleaning solutions
Prompt and reliable service with minimal disruption to your daily operations
Competitive pricing and flexible scheduling options
Exceptional results that maximize the performance of your solar panels
Peace of mind knowing your investment is in capable hands
At Solar Guard, we are dedicated to providing top-quality solar panel pressure washing services. Contact Ultra Roof Cleaning today to schedule an appointment or learn more about the benefits of our professional cleaning services. Invest in the cleanliness and efficiency of your solar panels with Solar Guard!