Benefits of Solar Panel Cleaning in Los Angeles California
Apr 6, 2022
Services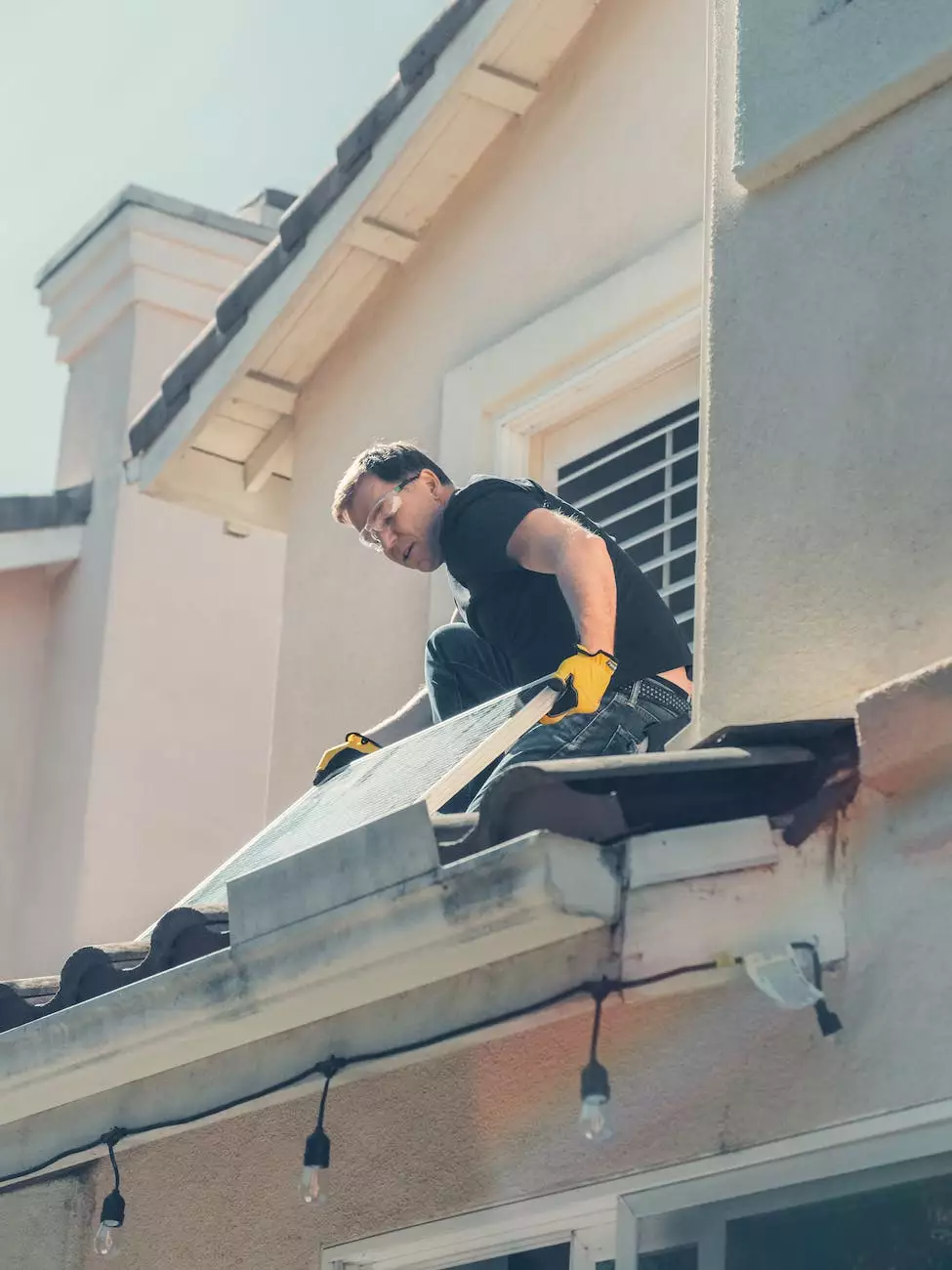 Introduction
Welcome to Ultra Roof Cleaning, your premier provider of professional cleaning services in Los Angeles, California. As an expert in the business and consumer services cleaning category, we understand the importance of maintaining the performance and efficiency of solar panels. In this article, we will discuss the numerous benefits of solar panel cleaning and why it is crucial for homeowners and businesses in Los Angeles.
Why Clean Your Solar Panels?
Solar panels are an investment that can significantly reduce electricity costs and contribute to a cleaner environment. However, over time, solar panels can accumulate dirt, dust, bird droppings, and other debris that can hinder their efficiency. Regular cleaning is essential to ensure optimal performance and maximize energy production.
1. Improved Energy Efficiency
Dirty solar panels create a barrier between the sun's rays and the photovoltaic cells, preventing the panels from absorbing as much sunlight as they should. By removing dirt and debris, our professional cleaning services enable your solar panels to efficiently convert sunlight into electricity, resulting in increased energy production and reduced energy bills.
2. Extended Lifespan
Regular cleaning not only enhances the efficiency of your solar panels but also extends their lifespan. Dust, grime, and pollutants can cause corrosion and damage to the surface of the panels over time. By maintaining a clean and well-maintained system, you can enjoy the benefits of solar energy for many years to come.
3. Optimal Performance
When solar panels are dirty, their overall performance and power output are compromised. Clean panels allow for maximum sunlight absorption, ensuring that your solar system operates at its peak performance. By investing in professional solar panel cleaning, you can ensure the highest level of efficiency and return on your investment.
The Ultra Roof Cleaning Advantage
At Ultra Roof Cleaning, we pride ourselves on delivering exceptional services to our clients in Los Angeles, California. When you choose us for your solar panel cleaning needs, you can expect:
1. Expertise and Experience
Our team of highly trained professionals is equipped with the knowledge and experience to effectively clean solar panels of all types and sizes. We understand the intricacies involved in solar panel maintenance and use the most advanced techniques and equipment to ensure a thorough and safe cleaning process.
2. Eco-Friendly Approach
We are committed to promoting sustainability and environmental responsibility. Our cleaning solutions are eco-friendly and do not leave any negative impact on the environment. We prioritize the use of biodegradable products that effectively remove dirt and grime without harming the panels or surrounding areas.
3. Convenient and Reliable Service
We understand the value of your time and strive to provide hassle-free and reliable services. Our team works efficiently to schedule cleaning appointments at your convenience, ensuring minimal disruption to your daily routine. You can rely on us to deliver prompt and professional service, leaving your solar panels spotless and operating at their best.
Contact Us Today
If you are in Los Angeles, California, and are looking for professional solar panel cleaning services, look no further than Ultra Roof Cleaning. Our team is ready to assist you in maintaining clean, efficient, and high-performing solar panels. Contact us today to schedule an appointment and experience the numerous benefits of professionally cleaned solar panels.
Keywords: solar panel cleaning, Los Angeles, California, Ultra Roof Cleaning, benefits, energy efficiency, extended lifespan, optimal performance, expertise, experience, eco-friendly, convenient, reliable, contact