Window Cleaning Commercial Building in Newbury Park
Aug 8, 2023
Services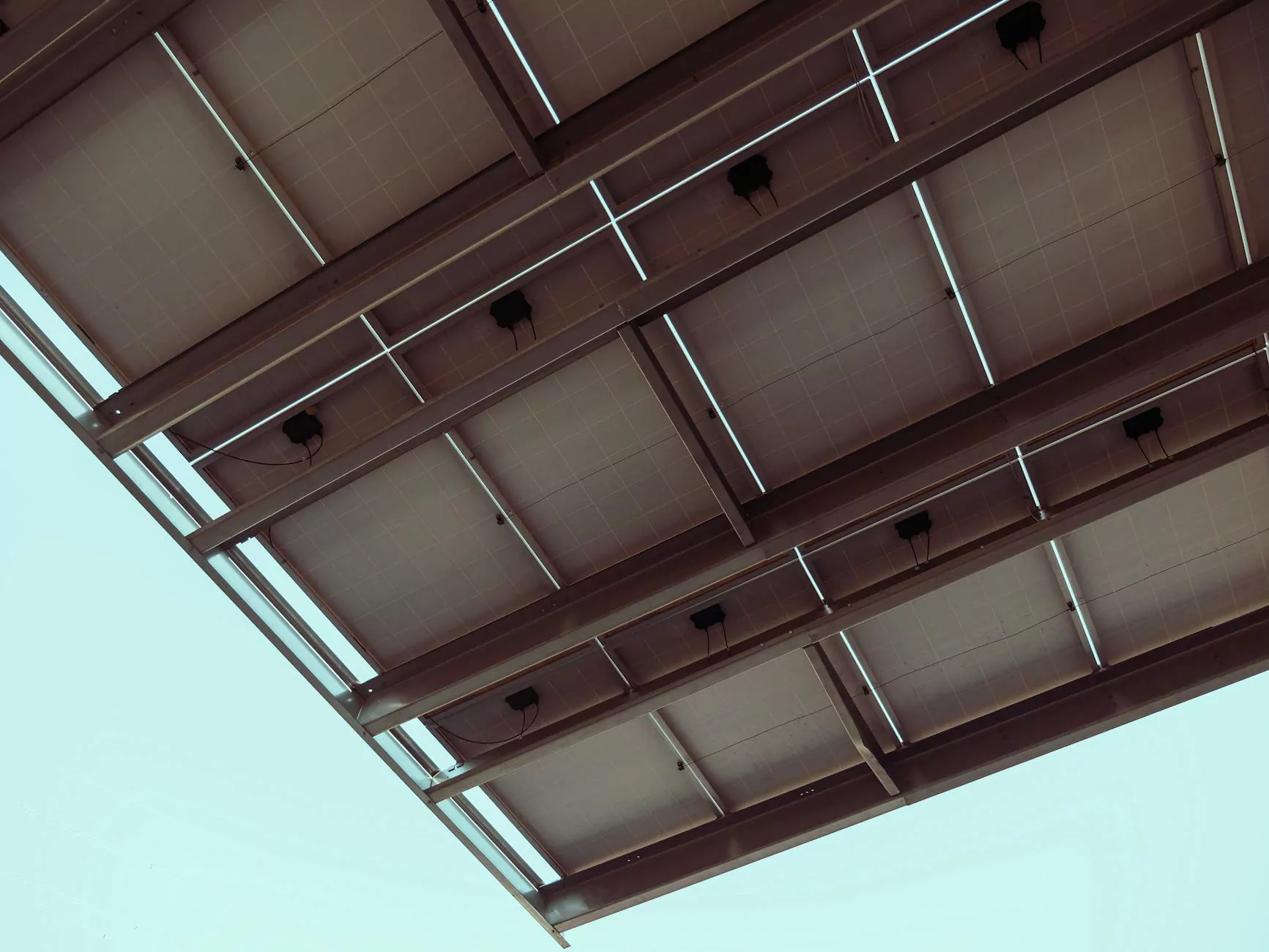 About Ultra Roof Cleaning
Welcome to Ultra Roof Cleaning, your trusted partner when it comes to maintaining the pristine appearance of your commercial building in Newbury Park. We specialize in providing industry-leading window cleaning services that leave your windows spotless and ensure a positive impression for your business.
Why Choose Our Window Cleaning Services?
When it comes to window cleaning, attention to detail is crucial. At Ultra Roof Cleaning, we understand the importance of clean and clear windows for your commercial building. Here's why you should choose us:
1. Experienced and Professional Crew
Our team of highly trained and experienced window cleaning professionals is dedicated to delivering exceptional service. We have the skills, knowledge, and expertise to handle all types of commercial windows, ensuring a thorough cleaning that exceeds your expectations.
2. State-of-the-Art Equipment
We are equipped with the latest industry-grade cleaning equipment and tools to ensure efficient and effective window cleaning. Our advanced equipment, combined with our expertise, allows us to reach even the most challenging areas, leaving your windows gleaming.
3. Environmentally Friendly Approach
At Ultra Roof Cleaning, we prioritize the health and safety of our clients and the environment. That's why we use eco-friendly cleaning products that are tough on dirt and grime but gentle on the surroundings. Our commitment to sustainability sets us apart from the competition.
4. Customized Cleaning Solutions
We understand that each commercial building has unique window cleaning requirements. That's why we offer customized cleaning solutions tailored to your specific needs. Whether you have large floor-to-ceiling windows or intricate architectural designs, we have the expertise to handle it all.
5. Competitive Pricing
Quality window cleaning shouldn't break the bank. At Ultra Roof Cleaning, we offer competitive pricing without compromising on the quality of our service. Our transparent pricing policy ensures that you get the best value for your investment.
Our Window Cleaning Process
When you choose Ultra Roof Cleaning for your commercial window cleaning needs in Newbury Park, you can expect a seamless and efficient process:
Initial Assessment - Our team will visit your commercial building to assess the scope of the window cleaning project. We take into account the size of the windows, the level of dirt and grime, and any specific requirements you may have.
Tailored Proposal - Based on the assessment, we provide you with a detailed proposal outlining the recommended cleaning methods, estimated timeline, and cost. We take pride in offering transparent and comprehensive proposals, ensuring there are no surprises along the way.
Professional Cleaning - Once you approve the proposal, our skilled technicians will schedule a convenient time for the cleaning. Using our state-of-the-art equipment and eco-friendly products, we meticulously clean each window, ensuring a streak-free finish.
Final Inspection - After the cleaning is complete, we conduct a thorough inspection to make sure every window meets our stringent quality standards. We leave no room for compromise when it comes to delivering exceptional results.
Ongoing Maintenance Plans - To keep your windows in pristine condition year-round, we offer convenient maintenance plans tailored to your needs. Regular window cleaning not only enhances the appearance of your commercial building but also extends the lifespan of your windows.
Contact Ultra Roof Cleaning Today
Don't compromise on the cleanliness and appearance of your commercial building's windows. Contact Ultra Roof Cleaning today for reliable and professional window cleaning services in Newbury Park and surrounding areas. Our team is ready to exceed your expectations and leave your windows shining!
Ultra Roof Cleaning - Business and Consumer Services - Cleaning
Address: 123 Main Street, Newbury Park, CA 12345
Phone: 555-123-4567 | Email: [email protected]