7 Signs Your Home Needs Pressure Washing Services
May 18, 2023
Blog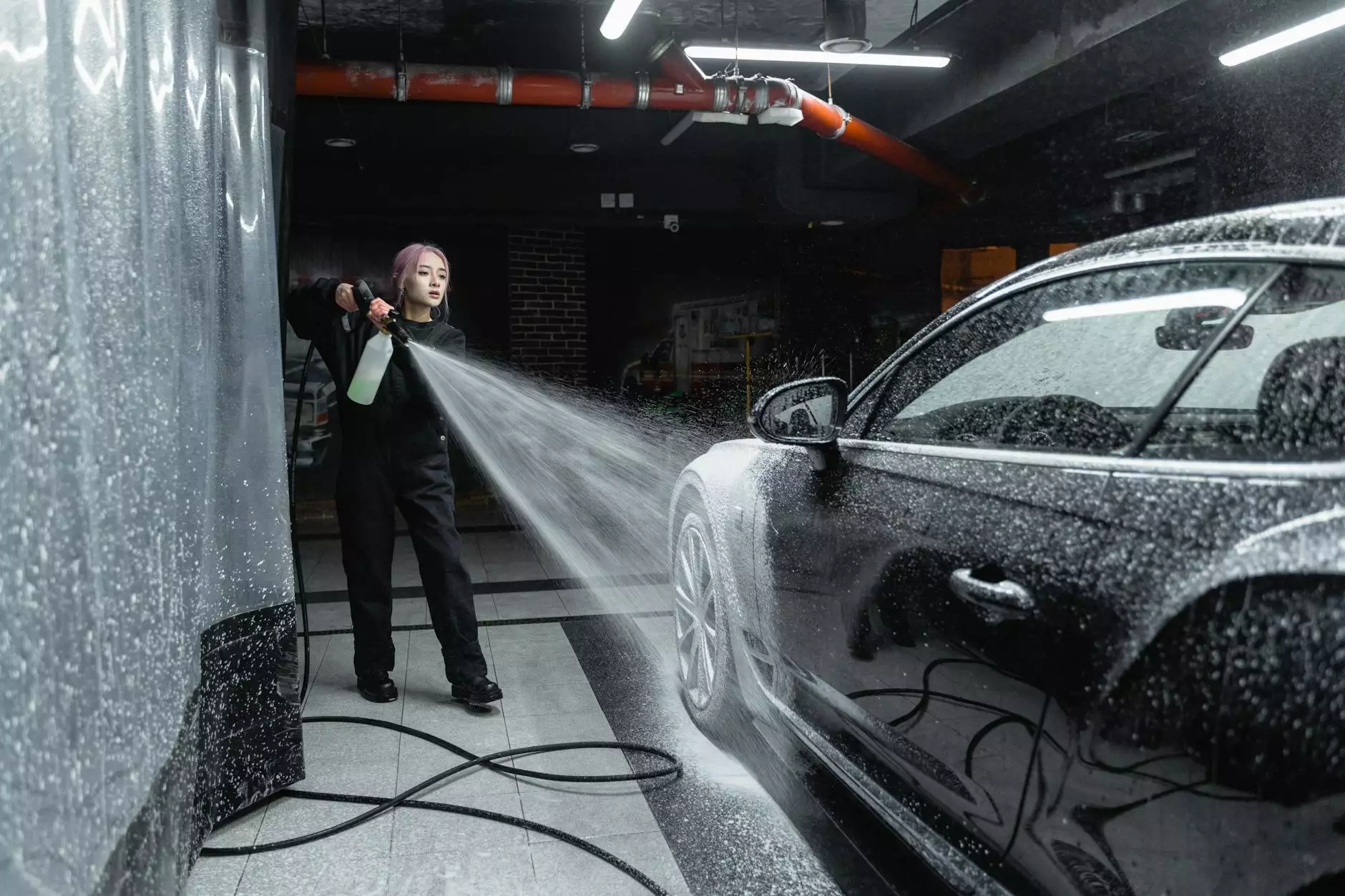 Introduction
Welcome to Ultra Roof Cleaning, your trusted provider of professional pressure washing services. Our team of experts is dedicated to helping you maintain the beauty and integrity of your home. In this article, we will explore the 7 signs that indicate your home needs quality pressure washing services. If you notice any of these signs, it is essential to take action to protect your investment.
1. Stubborn Stains and Discoloration
Over time, your home's exterior surfaces, including your roof, walls, and pavements, can accumulate stubborn stains and discoloration. These blemishes can be caused by various factors such as algae, moss, mold, dirt, and pollution. If your home has noticeable stains and discoloration that are resistant to regular cleaning methods, it's time to consider professional pressure washing. Our advanced equipment and eco-friendly cleaning solutions can effectively remove even the most stubborn stains, restoring the beauty of your home.
2. Moss and Algae Growth
Moss and algae growth not only compromise the appearance of your home but also pose a risk to its structural integrity. These organisms thrive in damp environments and can cause damage to various surfaces, including roofs and sidings. If you notice green or black patches on your roof or walls, it's crucial to address the issue promptly. Our pressure washing services can eliminate moss and algae, preventing further damage and extending the lifespan of your home's exterior.
3. Clogged Gutters and Downspouts
Clogged gutters and downspouts can lead to a range of problems, including water damage, foundation issues, and even pest infestations. If you notice water overflowing from your gutters during rain or observe vegetation growing from them, it's a clear indication of clogs. Our pressure washing technicians can thoroughly clean your gutters and downspouts, ensuring proper water drainage and preventing potential damage to your home.
4. Faded and Peeling Paint
If your home's exterior paint is faded or peeling, it not only looks unappealing but also exposes the underlying surfaces to potential damage. Sun exposure, weather conditions, and age can cause paint to deteriorate over time. Pressure washing is an excellent solution to prepare the surfaces for repainting or staining. Our skilled team will carefully remove the old paint and create a clean canvas, ensuring a long-lasting and beautiful finish for your home.
5. Lackluster Deck and Patio
Your deck and patio are outdoor spaces where you relax and spend quality time with family and friends. However, constant exposure to the elements can leave these areas looking dull and worn-out. If your deck or patio lacks luster, and there are signs of dirt, mildew, or discoloration, our pressure washing services can rejuvenate these surfaces. We will remove dirt, stains, and grime, bringing back the vibrant look of your outdoor living spaces.
6. Foul Odors
If you detect persistent foul odors near your home's exterior, it could be a sign of accumulated dirt, mildew, or other organic matter. Not only are these odors unpleasant, but they can also indicate potential health hazards. Our pressure washing services can eliminate the sources of these smells, ensuring a clean and fresh environment around your home.
7. Preparing for Special Occasions
Whether you're hosting a backyard party or expecting guests for a special occasion, you want your home to look its best. Pressure washing is an excellent way to spruce up your property and create a lasting impression. Our professional team can deep clean your home's exterior, including driveways, walkways, and outdoor surfaces, making sure everything shines and looks inviting for your guests.
Conclusion
As a homeowner, it's essential to pay attention to the signs that indicate your home needs pressure washing services. By addressing these issues promptly, you can enhance your home's curb appeal, protect its structural integrity, and create a clean and healthy living environment. Contact Ultra Roof Cleaning today for expert pressure washing services tailored to your specific needs. Our team is committed to delivering exceptional results and helping you maintain the beauty and value of your home.