Window Cleaning in Santa Monica, CA
Oct 24, 2019
Services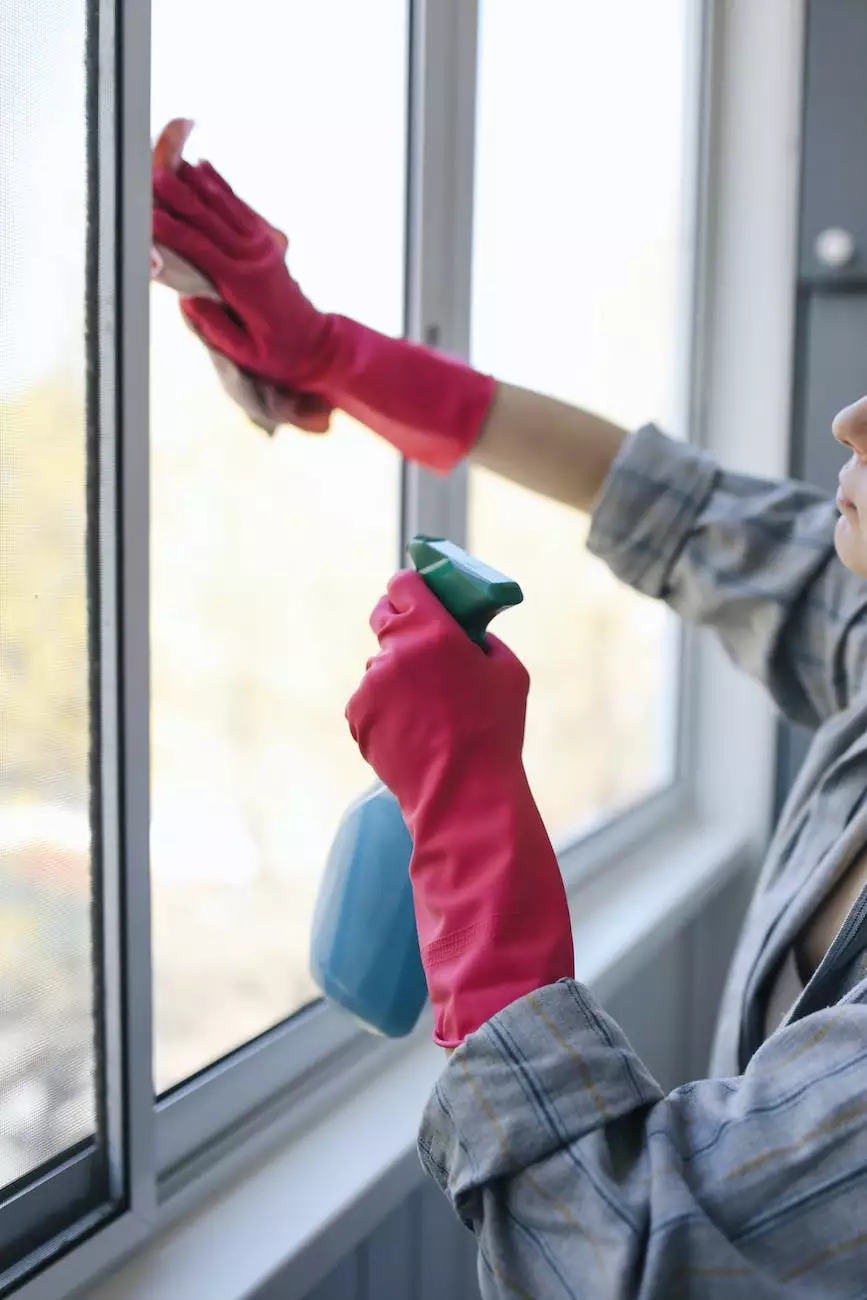 Introduction: Professional Window Cleaning Services by Ultra Roof Cleaning
Welcome to Ultra Roof Cleaning, the leading provider of professional window cleaning services in Santa Monica, CA. We specialize in delivering high-quality window cleaning solutions for both residential and commercial properties. With our expertise and attention to detail, we guarantee sparkling clean windows that enhance the appearance and value of your property. Trust our team to leave your windows crystal clear and spotless.
The Importance of Clean Windows
Clean windows not only enhance the curb appeal of your property but also create a pleasant environment inside. Natural light shines through clean windows, brightening up your living or working space and boosting the overall ambiance. Additionally, clean windows contribute to the longevity and durability of your window frames, preventing damage and potential replacement costs.
Our Window Cleaning Process
At Ultra Roof Cleaning, we follow a meticulous window cleaning process to ensure exceptional results:
Assessment: Our experienced team will assess your windows, noting any specific concerns or requirements.
Preparation: We take necessary precautions to protect surrounding areas, such as using drop cloths or tarpaulins.
Window Washing: Using eco-friendly cleaning solutions and advanced equipment, we thoroughly clean the windows, removing dirt, grime, and streaks.
Squeegee Technique: Our skilled professionals utilize expert squeegee techniques to achieve a streak-free finish.
Detailing: We pay attention to detail, ensuring no spots or smudges are left behind.
Final Inspection: A final inspection is conducted to guarantee the highest level of quality before we consider the job completed.
Rest assured, we strive for perfection in every aspect of our window cleaning process. Your satisfaction is our top priority.
Residential Window Cleaning
Your home is your haven; therefore, keeping your windows clean is essential for a welcoming and vibrant living space. Our professional residential window cleaning services cater to homeowners in Santa Monica, CA, and surrounding areas. We clean windows of all shapes, sizes, and types, including single-pane, double-pane, and stained glass windows. Whether you need a one-time cleaning or regular maintenance, our team is here to assist you with reliable service and exceptional results.
Commercial Window Cleaning
For business and commercial properties, maintaining a pristine appearance is crucial in leaving a positive impression on customers and clients. Ultra Roof Cleaning offers comprehensive commercial window cleaning services designed to meet the unique needs of different businesses. From storefronts and office buildings to restaurants and hotels, our team has the experience and expertise to handle a wide range of commercial window cleaning projects. We work around your schedule to minimize disruptions to your daily operations.
Why Choose Ultra Roof Cleaning for Window Cleaning?
When it comes to window cleaning in Santa Monica, CA, Ultra Roof Cleaning stands out for several reasons:
Experience: With years of experience in the industry, we have refined our window cleaning techniques to perfection.
Professional Team: Our dedicated team of trained professionals is committed to delivering exceptional service and exceeding customer expectations.
Quality Materials: We use the latest window cleaning equipment and eco-friendly cleaning solutions to ensure safe and effective cleaning without any harm to the environment or your property.
Customer Satisfaction: Our ultimate goal is your satisfaction. We go the extra mile to leave every customer fully satisfied with our window cleaning services.
Affordable Pricing: We offer competitive pricing options without compromising on quality. We believe that clean windows should be accessible to everyone.
Contact Us for Window Cleaning Services in Santa Monica, CA
For reliable, high-quality window cleaning services in Santa Monica, CA, look no further than Ultra Roof Cleaning. Let us help you maintain sparkling clean windows that transform your property and make it shine. Contact us today to schedule an appointment or request a free quote. We are excited to serve you and exceed your window cleaning expectations!