Tennis Court Cleaning Los Angeles by Ultra Roof Cleaning
Dec 19, 2019
Services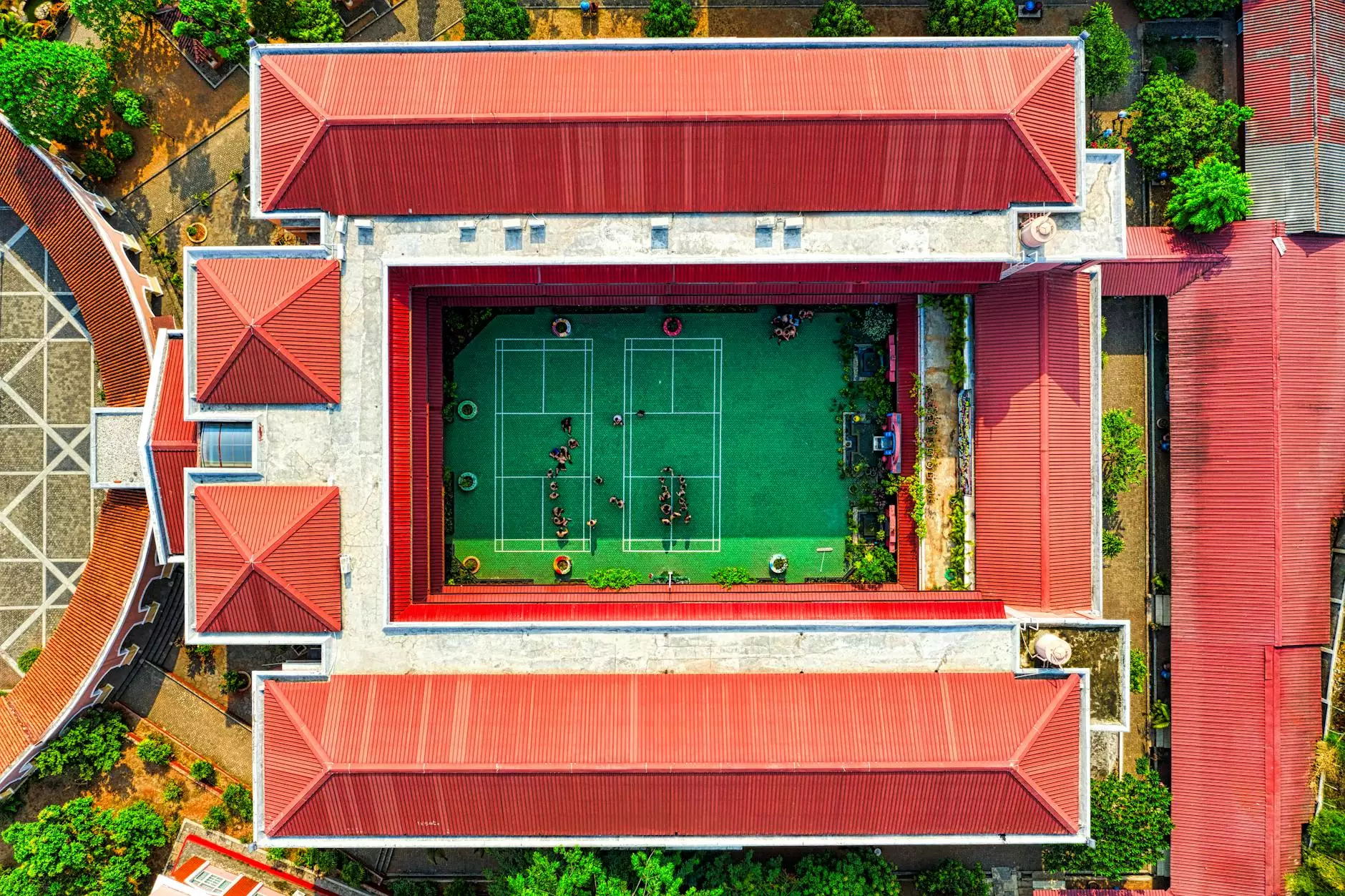 The Importance of Regular Tennis Court Cleaning
A well-maintained tennis court is essential for enjoyable and safe play. Over time, dust, dirt, moss, mold, and other debris can accumulate on the surface, compromising its quality and performance. That's where Ultra Roof Cleaning comes in.
Professional Tennis Court Cleaning Services in Los Angeles
At Ultra Roof Cleaning, we specialize in providing high-quality tennis court cleaning services in Los Angeles and the surrounding areas. Our team of experienced professionals is equipped with state-of-the-art equipment and eco-friendly cleaning solutions to ensure exceptional results.
Our Tennis Court Cleaning Process
Our comprehensive tennis court cleaning process involves a combination of advanced techniques to effectively remove dirt and grime:
1. Surface Inspection and Preparation
Prior to the cleaning process, our experts thoroughly inspect the tennis court surface to identify any visible damage, cracks, or other issues that may require specialized attention. We then prepare the court by removing loose debris and ensuring a clean working environment.
2. Pressure Washing
Using our powerful pressure washing equipment, we apply the appropriate levels of pressure to eliminate deep-rooted dirt and stains from the tennis court surface. This highly effective technique restores the court's original appearance and improves its overall durability.
3. Mold and Mildew Treatment
We understand the importance of maintaining a healthy environment for players. Therefore, we carefully treat any instances of mold or mildew growth on the court. Our specialized solutions effectively eliminate these harmful substances, promoting a safe atmosphere for play.
4. Surface Sealing and Protection
After thoroughly cleaning and drying the tennis court, we apply a premium surface sealant to protect it against future damage. This protective layer acts as a barrier, preventing dirt and contaminants from penetrating the surface and ensuring longevity.
Why Choose Ultra Roof Cleaning?
When it comes to tennis court cleaning in Los Angeles, Ultra Roof Cleaning is the name you can trust. Here's why:
Experience: With years of experience in the cleaning industry, we have honed our skills and techniques to deliver unparalleled results.
Qualified Team: Our team of professionals is trained, certified, and knowledgeable in all aspects of tennis court cleaning.
Advanced Equipment: We utilize advanced cleaning equipment and techniques to ensure efficient and effective cleaning.
Eco-Friendly Approach: We prioritize environmental sustainability by using eco-friendly cleaning solutions that are safe for both players and the environment.
Competitive Pricing: We offer competitive pricing without compromising on the quality of our services.
Customer Satisfaction: Our ultimate goal is to exceed customer expectations by delivering exceptional results and outstanding customer service.
Contact Us for Professional Tennis Court Cleaning in Los Angeles
Don't let a dirty tennis court hinder your playing experience. At Ultra Roof Cleaning, we are dedicated to providing top-notch tennis court cleaning services in Los Angeles. Contact us now to schedule an appointment and restore the beauty and functionality of your tennis court.
Note: Remember to regularly maintain and clean your tennis court for optimal performance and safety.